INTRODUCING
The ABRITES Diagnostics for Mercedes, Maybach and Smart is a versatile automotive software solution enabling users to carry out standard vehicle diagnostics, as well as advanced procedures like key programming, module replacement, SCN coding and programming, cluster calibration. Most of these functionalities are also available for the Mercedes-Benz truck range.

MERCEDES FUNCTIONALITIES IN THE BASIC AVDI PACKAGE
With the latest version of the Abrites Diagnostics for Mercedes-Benz vehicles, you can access a vast array of functionalities without the need to purchase any additional software solutions.
Along with the standard diagnostic capabilities for cars and trucks, the basic Abrites software in AVDI offers a variety of advanced functionalities. For example, you can modify the Vmax limiter and torque limiter settings in both the CPC_NG and Engine Control Unit, as well as control the exhaust valves in Mercedes-Benz vehicles, manufactured after 2018.

The main Mercedes, Maybach and Smart functionalities available in the basic AVDI package include the following:

• Key programming by dump (DAS 2/ DAS 2a/ DAS 2b/ DAS 3)
• Cluster calibration and adaptation for vehicles up to 2014
• SCN coding completely by OBDII (no Xentry online account is required)
• CPC and ECU modifications by OBDII:

- VMAX limiter removal
- Exhaust flaps adjustment
- Torque limiter adjustment

• SBC counter reset
• Enable Video in Motion
• Clear crash data from Bosch/Temic/TRW airbags up to 2010
• ESL Reset (Electronic Steering Lock)
• 7G Tronic Reset

SMART models functionalities

• SOFTOUCH activation - switching from semi-automatic to automatic transmission
• Key programming for the SMART 453/ Renault Twingo III
• Key programming – SMART 450, 451, 452, 454
• Emergency start – SMART 451, 454
• Mileage calibration - in both SAM module and instrument cluster
• Gearbox adaptation
• Cruise control activation
• Reflashing and renewal of SAM/ZEE module and SAM/ECM synchronisation



Mileage calibration functionality is also included in the basic AVDI software package. Calibration of the cluster and other modules which are not part of the Drive Authotisation System (DAS) available for the following FBS3 vehicles (up to 2014):
• W176/ W246, W221, W216, W219, X164/ W164, W203, W251, W463, R171, W209, W220, W215, W169, W245, Smart (2007+), W204, X204, W212, W218 W197, W207, W218, W168, W202, W140, W210, W211, W461, W208, W163, W230, W166/ X166, Sprinter, Vito, Viano.


Mercedes ASSYST and ASSYST PLUS functionalities are available for all users of AVDI. They include:

• Service history records
• Update data memory in the Battery Control Module
• Tire Pressure Monitor
• Electric Seat Adjustment Driver and Electric Seat Adjustment Passenger
• Rear Signal Acquisition and Actuation Module 1
• Electronic Stability Program (ESP)
• Airbag
• Electronic Parking Brake
• Vehicle Power Supply Control Module
• Read/Update ConfData of Central Gateway (CGW) via OBDII (W211, W171, W219, W164, X164, W169, W245, W204, W212, X204, W218)

For complete mileage calibration of the whole vehicle (including DAS modules), you will need the MN026.

Reading and updating FLASH and Configuration data of all the older ECU types in Mercedes-Benz vehicles is included in the basic software package. This functionality offers support for the following ECUs:
• Bosch EDC15, EDC16, EDC16+, ME XXX, Siemens SIM, VDO Combined Air Mass and ECU (A-class 1997-2004), Smart ME-SFI (451), Smart Bosch EDC15C5, Smart MEG 450, Smart 454 EDC16C31, Smart 451 EDC16C32-5


DUMP TOOL functionalities are incredibly valuable, they can be accessed by all users with active Annual Maintenance Subscription. They include the following:

• Mileage calibration (Instrument cluster, EDC16 Version 1 and 2, EZS Motorola, ESP and Electronic Parking Brake)
• Mileage reset (BSI Siemens Smart, EZS Motorola)
• Tacho Off
• Renew of Engine Control Units
• Renew of SAM and ZEE and Instrument cluster units (Smart)
• Renew of Immobox HC05
• SBC Repair
• Car Radio SMART and ALPINE
• CFF file CRC Repair
• Clear crash data


TV/AUX configuration, speed warning for Gulf states, Service list update and more options are also included in the basic software, meaning you need only AVDI and AMS to acces them:

• Service list update, TV and AUX on/off configuration for the following models
• S class (W220), SL/CL (2004)E class (211), CLS, CLK, S class (W221 up to 06/2007), SLK. For vehicles up to 2008.
• Disableseat belt warning
• Speed warning for Gulf States, reverse warning


Airbag manager, Clear crash data, Read/Update ConfData are available for the following:

• Bosch 1997-2008
• Temic 1995-2008
• TRW 2005-2010

Now with the ABRITES Diagnostics for Mercedes-Benz you can perform Speed Limit Calibration for Mercedes-Benz eVito vans!
STANDARD DIAGNOSTICS
Through years of development we at Abrites proudly present to you the Abrites diagnostics for Mercedes. The standard diagnostic capabilities of the ABRITES Diagnostics for Mercedes, Maybach and Smart are insdisputedly at OEM-level. It is one of the most advanced diagnostic tools in the world combining standard diagnostics with the latest in advanced functionality - module replacement, key programming and calibrations. Here is what we can offer you in terms of standard diagnostics:

• Vehicle identification - automatic vehicle identification, identification by VIN number or manual selection of the vehicle model
• Module scanning - solution for identifying ALL available modules in the vehicle and reading their DTCs
• Read and clear diagnostic trouble codes (DTCs) - detecting and erasing all fault codes
• Monitor live values - show live data in graph and table view
• Perform actuator tests
• SCN coding - e.g. DPF regeneration, VMax and torque limiter adjustment, etc.
• Service interval resets both for ASSYST and ASSYST Plus for most current models. With this you can service Mercedes vehicles and have the documentation to confirm this within the car itself.
• Custom session - For more advanced users the software also allows to open a custom session with each of the modules. This means that the user can send custom diagnostic requests to the modules and receive their respective replies.(Please use this function at your own risk! We cannot guarantee the well-being of the control units during the use of custom requests as it is 100% user controlled.)

The Abrites diagnostics for Mercedes/Maybach/Smart provides its users the ability to perform dealer level diagnostics for almost 100% of the model range. Starting from the W202/W208/W210 and reaching all the latest 2020+ models.
We are also happy to let you know that we now offer support for the Mercedes trucks range!

ABRITES DIAGNOSTICS FOR THE MERCEDES-BENZ TRUCKS RANGE
We are happy to announce the launch of the Abrites Diagnostics for Mercedes-Benz trucks!

With the latest update of the Abrites Diagnostics for Mercedes-Benz you can perform the following for the brand's truck range:

• Module scanning
• Module identification
• Reading and clearing of diagnostic trouble codes
• Live data monitoring

Apart from the standard diagnostics capabilities, which are included in the basic AVDI software package, our team has developed a new license and an Infra-red key for Mercedes trucks and buses, based on the Mercedes-Benz platform.
The new license for key programming and module replacement - the MN031, allows performing

• Spare key key programming
• ALL KEYS LOST
for all infrared-based trucks up to 2020 and selected buses based on the MB platform

• Module replacement (ECU/MCM, EZS, TCU)

For a variety of vehicles from the truck and bus range, such as:

Trucks
• Mercedes-Benz Actros
• Mercedes-Benz Arocs
• Mercedes-Benz Antos
• and more!

Buses

• Mercedes-Benz Travego
• Mercedes-Benz Tourismo 3rd Generation
• Setra with IR keys
(and other models from the buses range with IR keys)

We also offer a proprietary key for these vehicles - the TA69 key. It can be programmed using the MN031 license, and the next-gen ABRITES PROTAG Programmer - the ZN003.
DAS Manager For Mercedes-Benz Trucks and Buses (incl. Setra)
MN031
ABRITES infra-red Key for Mercedes-Benz trucks
ТА69
KEY PROGRAMMING
The ABRITES automotive solutions for Mercedes-Benz vehicles allow key programming when in need of additional keys or in all keys lost situations. It is compatible with the ABRITES infra-red (IR) keys and PCBs, 3rd party keys and PCBs, and original keys (some original keys could be renewed using ABPROG).

EZS password extraction by OBD or on a bench allows IR key programming for ALL FBS3 vehicles up to circa 2016. The password extraction procedure can be done from a working key with our PROTAG Programmer (ZN002/ZN003), or with our special IR adapter (ZN036). In some cases, the Abrites Distribution Box ZN051 is recommended for a quicker password extraction.

DAS 2/DAS 2B transponder key programming for W163 ML/ R170 SLK/ VITO/ Sprinter is also available.


DAS Manager for FBS3/FBS4 cars
MN032
(1) Extraction by IR-adapter
(2) Very slow so recommended is extraction by IR-adapter
(3) Should be manually inserted IR-adapter
(4) Average password extraction time 40 minutes
(5) Password extraction requires ESL connection
(6) Password extraction requires ESL connection and manual inserting of IR-adapter
(7) Password extraction requires ESL connection average time 120 minutes
FBS4 ELECTRONIC STEERING LOCK REPAIR FUNCTIONALITY
The ABRITES FBS4 Electronic Steering Lock Repair, will allow you to unblock the steering lock of your vehicle when it is stuck in position anytime, anywhere.
This solution works for all FBS4 vehicles.
The functionality is designed to tackle the common problem of "ELV Component Fault" in Electronic Steering Lock (ESL/ELV) modules that prevent vehicles from starting and being driven.
This new license provides a quick and easy solution to clear the critical error that blocks the electronic steering lock, allowing you to repair the module and if the parts are not fully defected - unlocking the steering wheel will be possible (which will allow easy disassembly of the module from the steering column).

FBS4 Vehicles Electronic Steering Lock Repair
MN033

MODULE REPLACEMENT
The ABRITESfunctionalities for Mercedes-Benz vehicles offer a wide range of opportunities for the automotive professional. Here's what you can do with them:
- Replacement of ALL DAS-related modules in ALL FBS3 vehicles (1997-2016) - virginisation, personalisation, coding, ID change
- Virginisation of VGSNAG2 722.9 Transmission and CRD 3.x ECUs
- Virginisation and adaptation of dashboards (very useful for exchanging analogue with digital dash of W205/W222/W213)
- Odometer calibration of W205/W222/W213 (e.g. S Class/C-Class models, such as GLC, S-coupe, and many more)
- Odometer calibration in FBS3 vehicles (up to 2016)
- Blocking the synchronisation between the instrument cluster (IC222) and EZS in FBS4 vehicles (W205 and W222 both before facelift) up to 2018 (an emulator:
EM008
/
EM009
/
EM014
is required)
- Disabling the synchronisation between the instrument cluster and EZS in FBS4 vehicles, equipped with an IC213 dashboard (no emulator is required)

With the new ABRITES DAS Manager for FBS3/FBS4 cars you can perform the following on FBS4 vehicles:
- Reset of FBS4 Engine control units to virgin state
- Read the personalization data from a FBS4 ECU and saving it to a file for future use
- Program personalization data from a previously saved file to a FBS4 ECU
- FBS4 ECU Activation


DAS Manager for FBS3/FBS4 cars
MN032

Instrument cluster calibration
MN030
ODOMETER/CLUSTER CALIBRATION
With the help of the Abrites solutions for Mercedes-Benz, you can perform instrument cluster calibration and replacement procedures. The cluster calibration capabilities of the ABRITES Diagnostics for Mercedes, Maybach and Smart are versatile and useful. Using ABRITES products allows calibrating the dashboard, replacing dashboards, perform retrofitting (from analogue to digital dashboard), resetting the mileage in the EZS/EIS module (no CAN filters involved).

The Abrites functionalities for Mercedes-Benz enable users to perform odometer calibration by OBDII for ALL FBS3 vehicles (included in the basic AVDI software).

One of the latest Abrites solutions offers support for odometer calibration by OBDII for ALL FBS4 vehicles, equipped with IC213 and IC222 dashboards.



FBS4 Instrument cluster calibration
MN030
CODING AND PROGRAMMING
When coding and programming is concerned, the ABRITES automotive software can be only compared to an OEM tool.
We provide
full SCN coding opportunities
, which is extremely helpful when it comes to
module replacement and adaptation
, as well as
enabling and disabling various features
. For example,
DPF
(renewal, regeneration, replacement, running time and mileage value reset), seat and seat belt calibrations, speed limitations,
Video in Motion
,
AMG start screen
, Apple car play, sunroof, 360 degrees and front camera, including SVS calibration. Users are also able to perform SBC (Sensotronic Brake Control) repair, airbag and
DAS module coding
.
Proprietary 7G Tronic and ISM (Intelligent Servo Module) flash database is also available.
ABPROG
In coherence to the philosophy of ABRITES, we optimise all procedures by implementing the ecosystem we have developed. While programming keys for Mercedes, Maybach and Smart using the ABRITES Diagnostics, ABPROG extends the key programming capabilities of the AVDI, making the extraction of the EZS/EIS passwords possible via the ZN036 IR adapter and much faster.

Renewal of the original Mercedes NEC MCU keys (version 51 and 57) is also possible with the ABPROG.
7G TRONIC AND ISM DATABASE
The Abrites proprietary flash database is used for 7G tronic transmission and ISM (intelligent Servo Module) adaptation and re-programming.

The database contains flash files and is used together with the Abrites Diagnostics for Mercedes-Benz offline (without the need of any special function) in order to assist with the adaptation and re-programming of Transmission modules (a.k.a Conductor plates) and ISMs.

7G Tronic and ISM Database
Download and install.
Mercedes FBS4 VGSNAG2 TCU renew procedure using AVDI and MN027
W221 EZS/EIS password reading fully automated with AVDI and DS-Box
Mercedes GLA W156 Halogen to LED Headlights Retrofit
Mercedes GLE ECU FBS4 Exchange using AVDI
Mercedes S63 AMG Coupe Video In Motion coding activation using AVDI
Confirm your action
Are you sure you want to perform this action?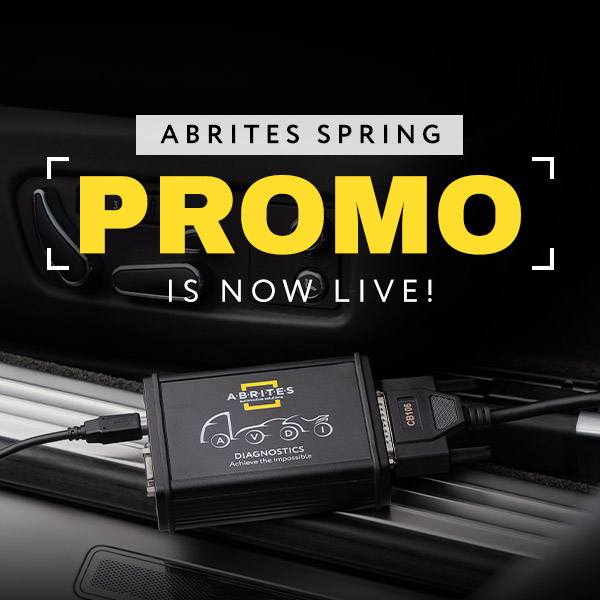 X