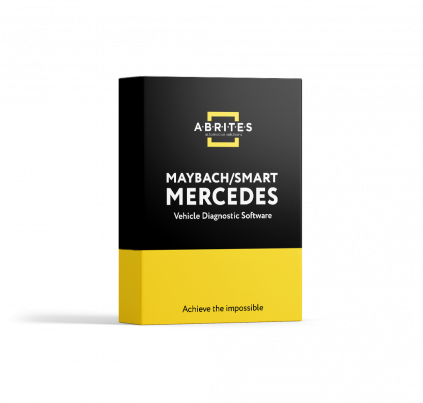 MN026 - Key Programming, EIS/ESL/DAS Manager/7-Gear ETC/ISM/Infra Red and password reader/Personalization/Activation/Coding
MN026 - Key Programming, EIS/ESL/DAS Manager/7-Gear ETC/ISM/Infra Red and password reader/Personalization/Activation/Coding
MN026 is a world leader in terms of Mercedes-Benz vehicles module replacement, key and remote programming, both for new and used control units for all vehicles up to, and including FBS3 generation.

Supported Models:
W202/W208/W210
W203/W209/W211/W219
W168/W245
W220/W215/R230
W204/W207/W212/W218
W221/W216/W251/W164/X164
W169/W246/W117
W166/X166

Module replacement
Service password reading
Read/Save/Update FBS Data
Transfer FBS Data to a replacement unit
Make each DAS/FBS module virgin, personalise and activate it
Read/Save/Update Coding (the only way to avoid online SCN coding)
Transfer Coding to a replacement unit

Supported Modules are all DAS related modules
ECUs
TCUs (7G-Tronic)
ISM
DSM
ESL/EZS
EIS/ELV

Key programming:
Easily extract the EZS/EIS key password
Program Infra Red keys to DAS2/DAS3 (FBS2/FBS3)
Enable and disable key positions

Other features:

Additional and required tools:

N.B. Please note that you will require an AVDI interface with an active AMS in order to use this special function.
Confirm your action
Are you sure you want to perform this action?