INTRODUCING
In unison with our core drive to achieve the impossible, we have opened a new door for automotive professionals. The latest addition to the Abrites vehicle diagnostics list is Tesla diagnostics. With the help of the Abrites Diagnostics for Tesla vehicles, you are enabled to run basic and advanced diagnostics, program keys and exchange the airbag module of Tesla models.

STANDARD DIAGNOSTICS AND BASIC AVDI PACKAGE
The standard diagnostic capabilities of the Abrites Diagnostics for Tesla vehicles enables you to

• Scan the vehicle for all available electronic modules
• Show diagnostic Alerts
• View live data for them.

The standard diagnostics for Tesla by Abrites supports all models from the brand available so far: models 3, S, and X. Moreover, the basic functionalities of the diagnostic software include accessing service functions, such as:
• Entering the parking brake in service mode
• IBST VIN learn and reset
• Test pedal offset
• Dim central, left or right mirrors
• Head Lamp communication test
• HOMELINK communication test
• Window calibration on all doors
• NFC amplitude reading
• Front left and Rear right brake bleed
• Front right and Rear left brake bleed
• Thermal Coolant Air Purge
• Thermal Fill Drain
• Steering Column Calibration
• 12V Reset - E-Fuse reset done trough the software instead of disconnecting all the batteries
• and many more available in the basic diagnostic software

Apart from the standard diagnostics, Abrites also offers you an array of additional functionalities, which you can see below.
Please, keep in mind that the ZN087 Cable set is required to complete all procedures regarding Tesla vehicles.
The CB027 is required for diagnostic connection to Tesla Model 3 vehicles.

Diagnostic cable for Tesla Model 3
CB027
Abrites Cable Set for Tesla Model S/X and Model 3
ZN087
KEY PROGRAMMING
The key learning capabilities of the Abrites Diagnostics for Tesla vehicles allow you to program keys for the Tesla Model S. With this functionality you can program keys in ALL KEYS LOST situations, as well as learn additional keys to this model completely by OBDII. Bear in mind that the ZN87 Cable set for Tesla vehicles is required to complete the procedure.
Our team is currently developing functionalities for supporting key programming for the Tesla models 3 and Y vehicles. We will be announcing all the latest news soon!

Tesla Key Programming for Model S
TS001
MODULE REPLACEMENT
Module exchange, module replacement or module adaptation is a common practice in the automotive world. With the growing use of electric vehicles, this practice has also extended to them. The first step in this direction by the Abrites Team is the solution for airbag reset in Tesla vehicles. With the help of this software, you are able to configure the EEPROM data of the Airbag module of all Tesla models, as well as clear crash data in it. There are a few differences in the functionalities depending on the airbag module, which you can see below:

Supported functions for Bosch airbag modules:
• Airbag exchange/reset
• read/update data in the module (modify EEPROM)
• clear crash data
• change VIN

Supported functions for Delphi airbag modules:
• read EEPROM
• clear crash data (check the user manual for instructions)

Tesla Airbag Manager
TS002
IN PROGRESS
Currently, the Abrites Team is working on more functionalities to include in the standard and advanced diagnostics for Tesla. For example, mileage calibration, radar calibration, access to camera footage in case of a crash, etc. Stay tuned and make sure to update your software regularly and keep your AMS active in order to access the latest capabilities of your Abrites products.
When performing any of the procedures described on this page, please refer to the Abrites Diagnostics for Tesla Manual.

Tesla Model 3 Airbag Module Reset Without Removing It
Check out how to perform Airbag Reset on a Tesla Model 3 without the need to remove the module from the vehicle using ABRITES solutions!
Tesla Model S Key Programming using TS001 and ZN077
Confirm your action
Are you sure you want to perform this action?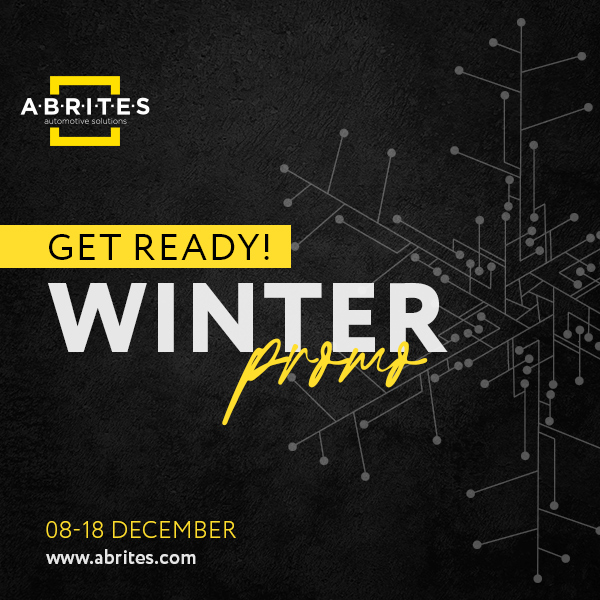 X