INTRODUCING
Abrites Diagnostics for Toyota/ Lexus/ Scion has been under constant development for more than 10 years with the purpose of providing you with the most comprehensive and advanced diagnostic software solution for Standard and Advanced Diagnostics for Toyota/ Lexus and Scion vehicles.
It allows independent workshops to be on par or surpass the OEM workshops.
The ability to use Toyota Techstream (via PassThru) together with the Abrites Diagnostics for Toyota
makes it the best and most versatile solution for any Toyota specialist.
Within the basic AVDI package you receive a vast variety of basic diagnostic functionalities for the group such as reading/clearing DTCs, live data display and actuator testing but not only that!
AVDI BASIC SOFTWARE
With the basic AVDI software you can access standard diagnostic capabilities (reading and clearing of DTCs, coding options, actuator tests, live data, and many more which you can find further on this page), as well as an array of advanced functionalities regarding key programming of models up to 2018.

Advanced key programming for vehicles with Smart Access Systems by diagnostics

Master key emulation
Provides the ability to use the Abrites Toyota Transponder Emulator (ZN039-2) as a master key emulator thus allowing the user to program slave keys to the vehicle.
Complete diagnostic solution without the need of taking out the smart access system. Everything is done by OBDII

Emergency start
Using the Abrites Toyota Transponder Emulator (ZN039-2) the vehicle can be started using the built in emergency start functionality so that it can be taken to the nearest service point.

Advanced Diagnostic functionality, Key Programming, Transponder Tool, ID-box reset
Key programming functionality. Immobilizer/Smart system reset by diagnostic. Master key preparation by dump of smart system. Identification Control Unit reset by LIN bus

Key Programming
Provides ability for reset of immobilizer or smart system of the vehicle, registration of keys and remotes

Diagnostic reset of some smart access systems and immobilizers with Texas DST-128 keys. Diagnostic key registration of Texas DST-128 keys

Diagnostic reset of latest generation Immobilizers (without eeprom) produced until 2014

MASTER key programming by diagnostic without need from smart system reset for vehicles with smart keys in DST-40 mode

New Smart Access Systems types for reset by diagnostics

Reading EEPROM of Smart Access System by diagnostics

Direct key preparation without need from reset or master keys. Available for vehicles based of DST40 mode smart keys (most of smart keys used until year 2011)

Prepare a master key by diagnostic can for the models with integrated immobilizer in the engine control unit which using Texas 4C keys. NO MORE NEED TO REMOVE AND OPEN ECU. Supported ECUs (1ND-TV-EDC15 1.4 D4D, 4ZZ-FE 1.4, 1KR-FE 1.0, 1NR-FE 1.33, 1SZ-FE 1.0). Covered Toyota models : Corolla, Yaris, Auris, iQ, RunX 140, Echo, Verso S, Urban Cruiser


Transponder Tool

Programming key by dump of smart system/immobilizer, identification of transponders, cloning of ID67,ID68,ID70 and Texas fixed transponders, ability for preparation of ID67, ID68, ID70, custom key preparation


Dump tool
Reset by dump for all immobilizers and smart systems with Texas DST-128 keys

MASTER key (DST-128) programming by dump of the smart access system

Special function with automatic dump detection and wide range of functions like ECU virgin, immobilizer reset, smart system reset, key preparation by dump, instrument cluster recalibration, immobilizer bypass, srs crash data reset

ID-box reset by LIN connection
ECU flasher - available for EDC15, EDC16 engine control modules

ECM memory manager - It allows you to read by diagnostic flash memory/eeprom of engine control modules produced by BOSCH (1ND-TV 1.4 D4D, 4ZZ-FE 1.4, 1KR-FE 1.0, 1NR-FE 1.33, 1SZ-FE 1.0). For engine types 1ND-TV flash programming available
STANDARD DIAGNOSTICS
The standard diagnostics with the Abrites Diagnostics for Toyota/ Lexus/ Scion we strive to provide a comprehensive solution for:

• Module Identification which allows you to identify who the manufacturer of the electronic module is, when it was manufactured and what software version it has.
• Scanning for Diagnostic Trouble Codes (DTCs) within all the modules installed in the vehicle you are working with. This includes the DTCs and their description in order to diagnose the
vehicle fully.
• Clearing DTCs which allows you to clear the Diagnostic Trouble Codes within the vehicle.
• Live Data monitoring - This is essential to the proper diagnosing of any vehicle and allows you to monitor multiple value outputs from the sensors installed in the vehicles even multiple
at a time.
• Actuator tests - this allows you to activate any given actuator within the vehicles in order to determine the cause of electrical or electromechanical faults.
• Coding functions
• Electronic module special functions
KEY PROGRAMMING
The ABRITESkey programming solutions for Toyota/Lexus/Scion cover models up to 2022. They make a comprehensive tool which every Toyota automotive specialist should consider.
Within the basic AVDI package you receive a vast variety of functionalities for diagnostics for the group, but not only that! The AVDI base software package offers Toyota key programming for models up to 2018, with some exceptions, for which we offer additional solutions. This means that you can program keys, identify and clone keys, as well as reuse smart keys (PROTAG is required) without having to purchase more software. For older models (e.g. 2006 Toyota Yaris Diesel) the basic AVDI software offers key programming by diagnostics, which is an extremely convenient functionality for those vehicles.

With the help of our latest solutions you can do the following:

• Spare key programming
• ALL KEYS LOST
• Erasing existing keys
• Adapt virgin Smart System

No external security access calculation required!

The TN012 - Advanced diagnostic functionality and key programming (incl. DST-AES keys) s allows you to learn keys even in All Keys Lost situations for RAV4, C-HR, Prius and Avalon vehicles, manufactured after 2018.

The TN011special function allows adding and deleting keys, resolving All Keys Lost Situations for Toyota Corolla (2018+) and Toyota Camry (2018+) vehicles.
This solution by Abrites covers said models, regardless of the market on which they are offered - all versions of the models are supported (US, European, UK, Asia). What's even more valuable, is that Smart system reset is NOT needed, nor a connection to Toyota servers.
No additional subscriptions or dealer access are required to complete the key programming procedure. This solution covers all models, regardless of the market on which they are offered - all versions of the models are supported (US, European, UK, Asia). Smart system reset is NOT needed, nor a connection to Toyota servers.

The TN008, on the other hand, enables you to perform master key emulation of bladed H-type keys (DST-AES) which is required in order to add a key to such vehicles. The procedure would usually require the removal of the ID Code Box, however the ZN069 Toyota mechanical key (H-type) adapter set can be used in order to remove the need for complicated dismantling procedures. Furthermore, the function allows you to perform Immobilizer reset by diagnostics.

We are happy to announce the latest Abrites solution for Lexus vehicles - TN013! The new solution allows additional key programming and ALL KEYS LOST key learning for the ALL Lexus models, manufactured after 2018.

The procedure is done by OBDII but may require the use of additional hardware. (see the product for detailed information)

• Lexus RX
• Lexus RXL
• Lexus ES
• Lexus LS
• Lexus UX

Advanced diagnostics and key programming
TN008
Key Programming for 2018+ Toyota Camry/Corolla
TN011
Key Programming for 2018+ Toyota CH-r/Prius/Rav4/Avalon
TN012
Lexus key programming - NEW!
TN013
ID CODE BOX AND ESL RESET
ID Code Box reset without the need to remove the ID Code Box and ESL!

The ABRITES solution TN009supports all Toyota, Lexus and Scion vehicles. This function enables technicians who frequently work with these vehicles to resolve previously difficult and time-consuming situations in minutes. The functionality is now available for ALL Toyota vehicles, including the latest generation produced after 2018 and for ID Code Boxes without an external EEPROM.

The procedure of renewing the ID Code Box takes less than 10 seconds!
Usually the process includes taking out the module and performing procedures for about 8 hours. But not anymore!
The reset of the ID Code Box opens up many possibilities for all professionals working on Toyota vehicles, mainly due to its location and how long it takes for the vehicle to be dismantled until the ID Code Box is removed. Here's what you can use the ID Code Box reset for:

Key programming situations - vehicles manufactured after 2018, where key programming requires a new set comprising an ID Code Box, Smart System and keys.
With the TN009 you do not have to remove the module which saves a lot of time and money! You simply reset the ID Code box and adapt a new or second-hand Smart System and keys.

Smart system replacement - in this case, just like in key programming situations all modules (ID Code box and ESL) would have to be replaced. The reset of the ID Code Box allows you to exchange only the Smart system and the keys and both new and second-hand Smart systems can be used (second-hand smart systems need to have keys available).

Usually the ID Code Box removal requires hours of tedious work. The ABRITES solution for ID-Code box reset allows you to reset the module for seconds and eliminates the need for purchasing a new module, making your work much easier, faster and efficient. Avoid unnecessary expenses and don't waste time!

ID Code Box Reset - Unique solution!
TN009
MILEAGE CALIBRATION
The TN010 ABRITES solution allows mileage recalibration for Toyota vehicles with VDO/Continental dashboard equipped with a 70F35xx microcontroller.
Supported models include (but are not limited to):
Auris 2 (2016+)
Avensis (2016+)
CH-R Corolla (2016-2019)
Mileage Auris2 Avensis Corolla CH-R (VDO UPD70f3535)
TN010
2016 Toyota Yaris Hybrid all keys lost- key programming with AVDI by OBD
Hello Friends,Because I received many requests to make a video for Toyota mechanical keys, I made one on a 2016 Yaris Hybrid.The procedure is not complicated...
Toyota Corolla/Camry 2020 All Keys Lost - Key Programming using AVDI and TN011
Toyota Corolla 2020 Hybrid ID-Box Reset & Smart System Synchronization after replacement using AVDI
Confirm your action
Are you sure you want to perform this action?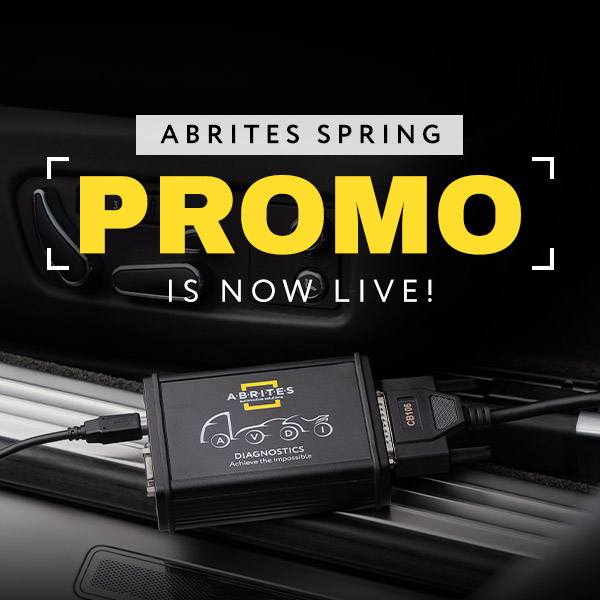 X