INTRODUCING
The ABRITES Diagnostics for BMW and Mini is a comprehensive software solution enabling users to carry out standard diagnostics, as well as advanced procedures such as:
ISN reading, key programming, module replacement, coding and programming, Vehicle Order.
Our tool is the most universal and capable aftermarket solution, often surpassing the OEM tools.

STANDARD DIAGNOSTICS AND BASIC AVDI PACKAGE
The standard diagnostic capabilities of the ABRITES Diagnostics for BMW and Mini include reading and clearing DTCs (diagnostic trouble codes), full guide during the DTC procedures, live data monitoring from multiple modules at the same time with multiple actuator activation, actuator testing for all electronic modules, guided functions. Moreover, the standard diagnostics allows performing actuator tests and simultaneously monitoring live data. The outstanding user interface offers detailed data, presented in graphs and tables format, and also records the vehicle's values for analytic purposes.
Extraction of BMW FSC codes for navigation update is avaliable using Abrites Diagnostics for BMW Online.

One of the features unique to the Abrites diagnostics for BMW/ Mini is the feature to perform actuator tests while observing live data measured values from sensors related to the actuator or module being tested.

The Abrites Diagnostics for BMW/ Mini offers a multitude of guided functions. These are designed to ensure easy, step by step operation for many procedures you come across while working on BMW vehicles. Similar to OEM but with the inclusion of new and useful functions. There are many different guided functions you can use, here are some of the most common ones you have:

- Entering and exiting transport mode
- Service interval reset
- DPF Replacement
- DPF Regeneration
- Reset FRM short circuit
- Smooth running DME/ DDE setup
- EGS adaptation reset for ZF 8HP and 6HP
- Enabling parking brake workshop mode
- Injector calibration
- Starting Torque adjustment
The functionality included as part of the basic package offers the possibility of key programming as well. The following systems are supported without requiring any further licenses:
• EWS1/EWS2 key programming by EWS dump, using the ZN002 PROTAG or ZN003 PROTAG v2
• EWS3 key programming using theZN055 - ABPROG EWS3 adapter and the ABPROG
• CAS1 and CAS2 key programming completely by OBDII - spare key and All Keys Lost key programming using ZN002 PROTAG or ZN003 PROTAG v2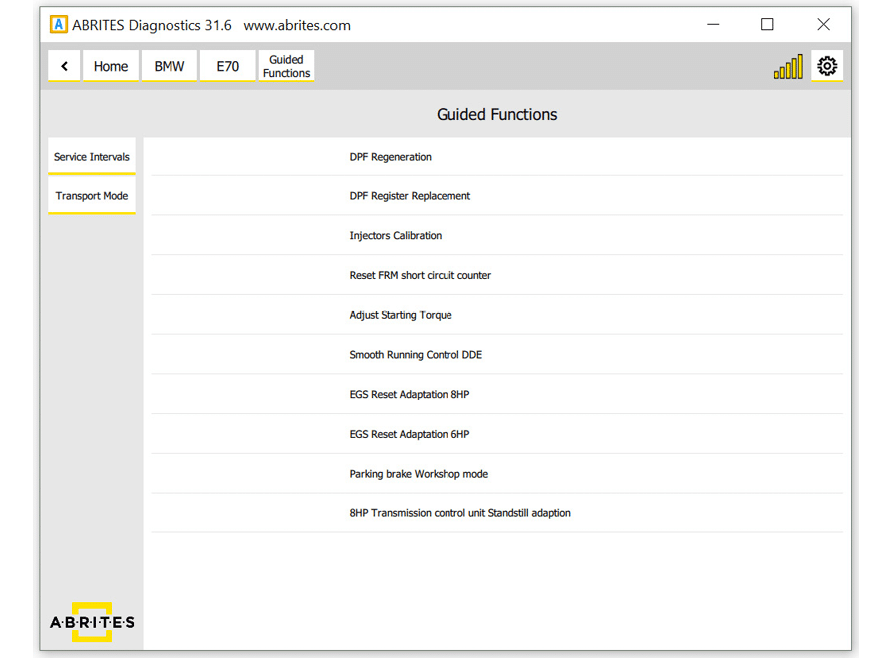 KEY PROGRAMMING
The new BN015 now includes key programming for BDC versions 85 or higher by OBDII!
This license allows performing key programming procedures (adding a spare key and ALL KEYS LOST) to ALL E-series vehicles with CAS3 and CAS3+ modules and F-series vehicles with BDC modules COMPLETELY BY OBDII.

More details on key programming:

• CAS3/CAS3+/BDC key programming completely by OBDII - spare key programming using BN015 and All Keys Lost using BN012 and BN015. ZN002 PROTAG or ZN003 PROTAG v2 required for all key programming procedures. The following models are covered:

- ALL E-series vehicles
- BMW X1 (F48)

- BMW X2 (F39)
- BMW X5 (F15)
- BMW X6 (F16)
- MINI Clubman (F54)
- MINI Hatch (F55/F56)
- MINI Convertible (F57)
- MINI Countryman (F60)
• Program keys for BMW F-Series, Mini and Rolls Royce vehicles, equipped with CAS4 (by OBDII) or FEM/BDC (by dump). Reset the mileage in CAS4 or FEM/BDC, virgin (reset) of CAS4 or FEM/BDC, and adaptation of CAS4 or FEM/BDC unit – BN013 and ZN002 PROTAG or ZN003 PROTAG v2

Keyless or non-keyless and remote control programming are all included in the procedures.
Individual Serial Number (ISN) reading is made possible by OBDII or bench using the BN012.



NEW: Key-learning by OBD for BMW F-Series with FEM/BDC (v85 included) and E-series
BN015
CODING AND PROGRAMMING
The ABRITES solutions for BMW/Mini allow reading, saving, writing and transferring coding, fast coding, integration level (I-Level), Vehicle Order, programming.

• Coding - allows changing a functionality in existing modules (enable/disable specific features, assists with the adaptation of modules), reset to default
• Fast coding - pre-set list of coding options based on popular demand
• Integration level - the collective version number of all programmed ECUs for each car
• Vehicle Order - a string of alpha-numeric codes reflect exactly with which options that car left the factory
• Programming - changing the software in a particular module in the vehicle to another version (flashing)

All of these functionalities make replacing modules and modifying vehicles so as to fit your customers' needs possible.

Advanced Coding Functionality
BN012
MODULE REPLACEMENT
Module replacement is closely related to the coding and programming abilities of the software you are using. The ABRITES products allow replacement of most modules in BMW and Mini vehicles, such as engine control units, gearboxes, mileage-related modules, secondary electronic modules, wheel drive modules, navigation. These procedures are performed using the BN012 (gearboxes are replaced using the BN011).

The Abrites software for BMW/Mini enables users to perform virginisation and replacement of FEM/BDC modules, and replacement of DME/DDE modules (E, F series, regardless of CAS encryption).

Change ID (VIN) is made possible for most modules, such as FEM and DME/DDE. So is FEM mileage reset, including shadow memory reset. And finally, the replacement of secondary electronic modules, like air-conditioning and FRM is performed in a matter of minutes.

Immobiliser parts synchronisation
BN011
Advanced coding functionality
BN012
BMW MOTORCYCLES
The ABRITES software solutions for BMW/Mini also supports standard diagnostics and several special functions regarding BMW motorcycles.
For example, reading and clearing DTCs with included suggestions for possible causes and resolving, and detailed descriptions. The standard diagnostics capabilities, similarly to those for cars, also offer actuator tests and activation, and live data in graph mode, who can be monitored simultaneously.

Key programming, module replacement, and codingand programmingare performed using the ABRITES Online software and additional special functions.

Coding and programming include vehicle order (VO), programming (flashing), integration level, coding customisation for various modules.

The ABRITES BMW Online softwareis invaluable when it comes to key programming for BMW bikes!
All models are supported, including the latest keyless models, equipped with HUF modules. The procedure is now even more user-friendly and intuitive, accessible via the EWS Manager in the BMW Online menu.

You can also perform module replacement for the following modules in BMW Motorcycles and scooters:
• EWS4
• HUF (Keyless module)

CAS4, FEM/BDC and Bikes (EWS4/HUF) Key Learning
BN013

ADDITIONAL FEATURES
The online based software allows continuous integration of updates directly with the help of an automated update process.

J2534 Passthru Support for ISTA- D, NCS Expert, Tool 32.
In case you frequently work with BMW/Mini vehicles, we offer Lite and Full software packages at reasonable prices, that will facilitate your tasks. See them below.

BMW FULL package
BN011, BN012 , BN013, BN014
Confirm your action
Are you sure you want to perform this action?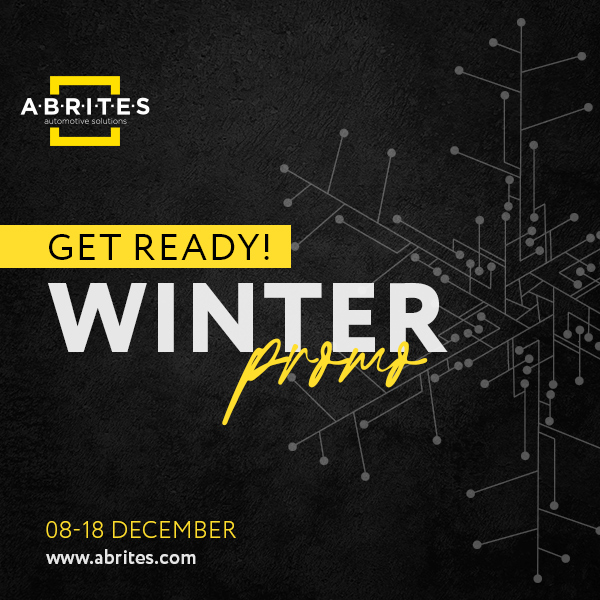 X