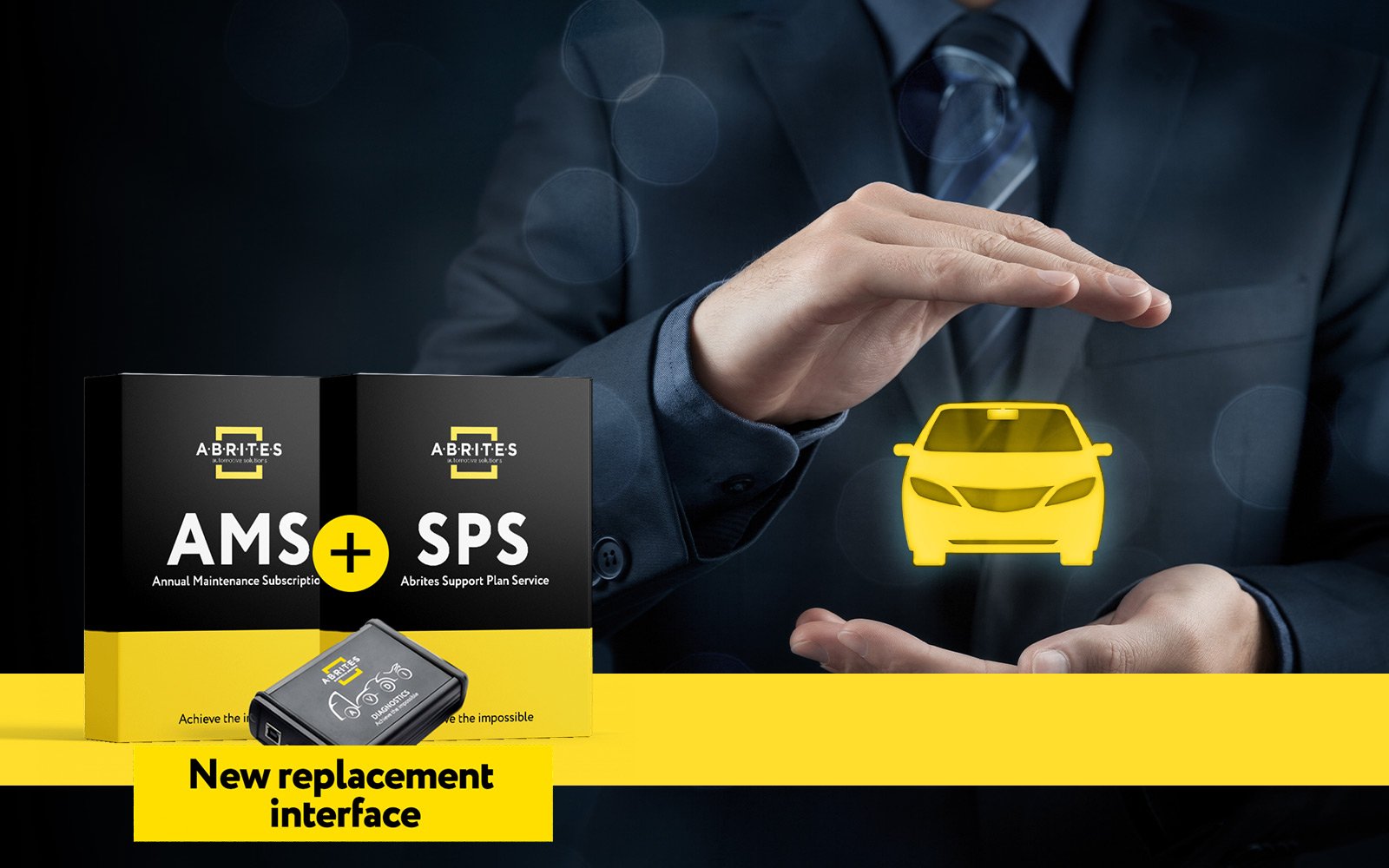 ALWAYS THERE FOR YOU - THE ABRITES SPECIAL SERVICE PACK!
Have you ever wondered what you are missing out from the ABRITES services? What more you can get from your subscription? The Special Service Pack is the answer. It is a year-round subscription for software updates, technical support and AVDI replacement service. Yes, you read it right! See more below.

The Special Service Pack is one of the latest services we offer. It is a comprehensive package of Annual Maintenance Subscription, Support Plan Service and AVDI Replacement Service. Let's get into what these services provide for you.

The Annual Maintenance Subscription, or AMS, opens the door to all the latest software updates we launch. Not only do you get the new additions to the functionalities in the basic AVDI software, like Renault key programming (up to 2014, incl. Clio IV), JLR key programming (up to 2018) and mileage recalibration, Honda key programming, but also updates to existing licenses! The AMS is also a crucial requirement for most licenses to function properly, since your AVDI needs direct connection to our servers for many operations.

The Support Plan Service, or SPS, is one of our top priority services. Our Support Team is available to provide expert technical assistance every working day and will answer your requests within 2 hours of you reaching out! The communication with the team is done via a ticketing system, which ensures accountability and easy follow-up. Subscribing to the SPS, you can open as much cases as you need, and we will get right on them!

The AVDI Replacement Service, is the cherry on top of the Special Service Package. Imagine your AVDI malfunctions, you can receive a brand-new interface in a couple of days, regardless of your location. We understand that your work is vital for you and your clients, so our team is determined to help you out in the best way possible. Simply contact us and we will arrange for you to get your replacement AVDI, even without the need to return the old one.

And that is why we strongly recommend the Special Service Package! Order the SSP now and we will always be there for you, making sure you Achieve the impossible!