VIN READER

VIN READER

USER-FRIENDLY
MULTI-BRAND COMPATIBLE
SAFE AND SECURE
USER-FRIENDLY
MULTI-BRAND COMPATIBLE
SAFE AND SECURE

MULTI-BRAND VEHICLE IDENTIFICATION NUMBER READING BLUETOOTH DEVICE
The ABRITES VIN Reader is a standalone device which allows you to read the vehicle's identification number with the click of a button.
This Bluetooth-enabled interface is compatible with nearly all vehicle brands on the market. It allows you to connect to the vehicle and read the VIN numbers in it via the OBDII port.
Within 30 seconds the VIN Reader shows the identification numbers, then cross-checks it against a couple of databases for stolen vehicles, which ensures safety and security, both for professionals and for end users.
Put your trust in VIN Reader, stay safe and secure!


VIN READER is a system consisting of
The Abrites VIN Reader application
installed on an iOS or Android device
and Abrites Bluetooth device.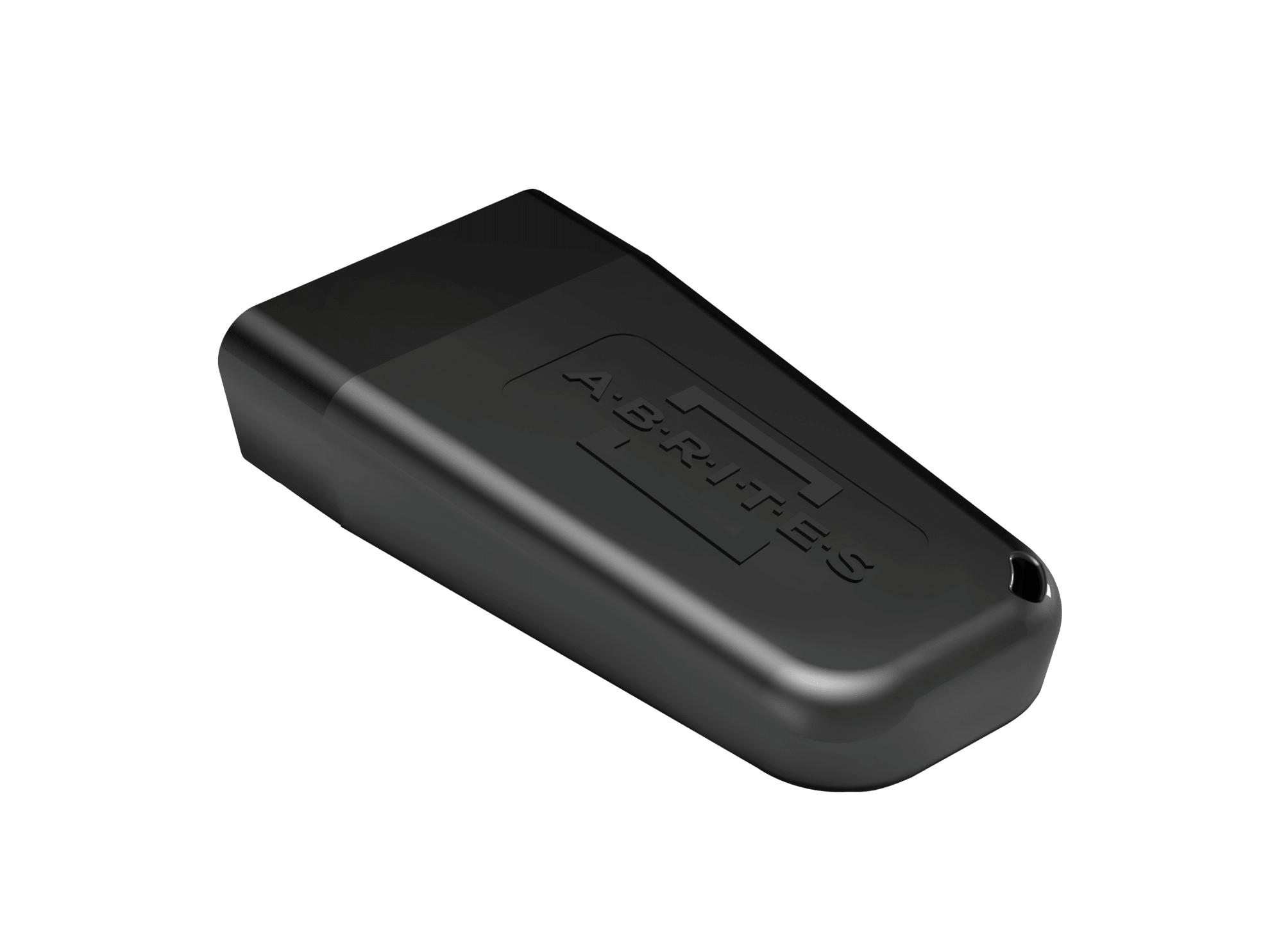 FEATURES AND APPLICATIONS
The VIN Reader is a versatile tool that can be used in a variety of situations and many professional fields within and beyond the automotive industry.

Who is it for?

• Law enforcement officials
• Insurance professionals
• Dealerships representatives
• Garages and workshops
• Anyone interested in their vehicle's history


Law enforcement and government officials often need to verify a vehicle's identification number when investigating a vehicle-related case or executing border control operations.
The cross-check with stolen vehicles databases is uniquely useful when it comes to proving whether said vehicle had been stolen. The tool offers straightforward information, and it is very easy to use in the field.

• Case investigations
• Border or traffic control operations
• On-spot security checks


Insurance professionals can also benefit from using the VIN Reader tool when gathering evidence on insurance cases involving vehicles subject of their work.

Used cars dealers would always check a vehicle's identification number before undertaking any trade activity with it. The VIN Reader offers a fast and easy way to secure the vehicle up for sale is acquired legally.
• VIN reading
• Stolen-vehicle database search
• Reliable results


Everyone can benefit from reading a vehicle's identification number before they potentially buy a used car. It is always good to be able to verify a vehicle is safe to purchase, or even if its modules have been acquired in a legal manner, in case any of them has been replaced. Get your VIN Reader and see!

• Ensures your safety
• Lightweight
• Fast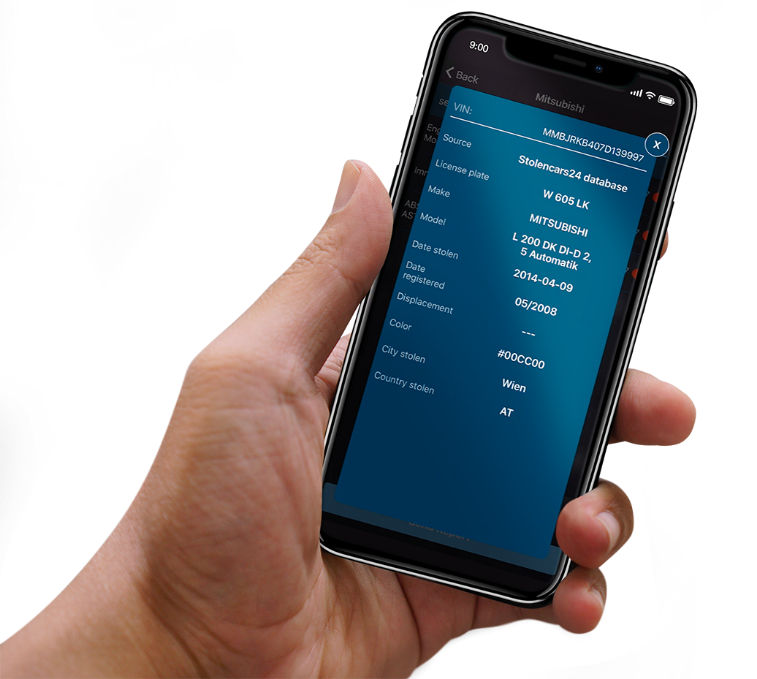 NEW FUNCTIONALITIES NOW AVAILABLE!
Mileage reading
Read the mileage information in all modules where it is stored!
This functionality allows to easily compare mileage data in various units. In case major discrepancies occur, it is a probable sign that mileage tampering* had taken place.
We have also added extended functionality and support for new car models in the existing VIN Reader App.

*mileage data is a calculated value, a result of data extraction, which can differ from real values.
Abrites is not eligible regarding the truthfulness of the extracted mileage data.

VIN Report
After reading the VINs in the vehicle, you can save the Report to a file and share it. This is a convenient way of transferring the information, when for example, a law enforcement professional is in the field and needs to send the data urgently.

Selective Scan
With the new capability to detect mileage tampering, now you can also choose what to scan for when using the VIN Reader.
Either VIN reading or Mileage reading, or both - it's up to you!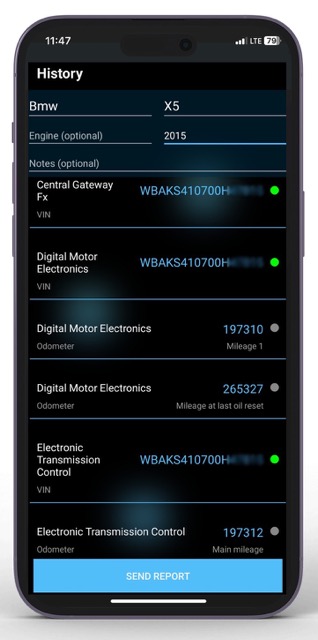 HOW IT WORKS
The VIN Reader works with the designated VIN Reader application, available for free for iOS and Android devices.

• Install the app
• Plug the interface
• Turn your Bluetooth ON
• Connect to your car

Once you open the VIN Reader mobile application, it begins scanning the vehicle for modules containing a VIN (Vehicle Identification Number).
The results can be seen in less than 30 seconds!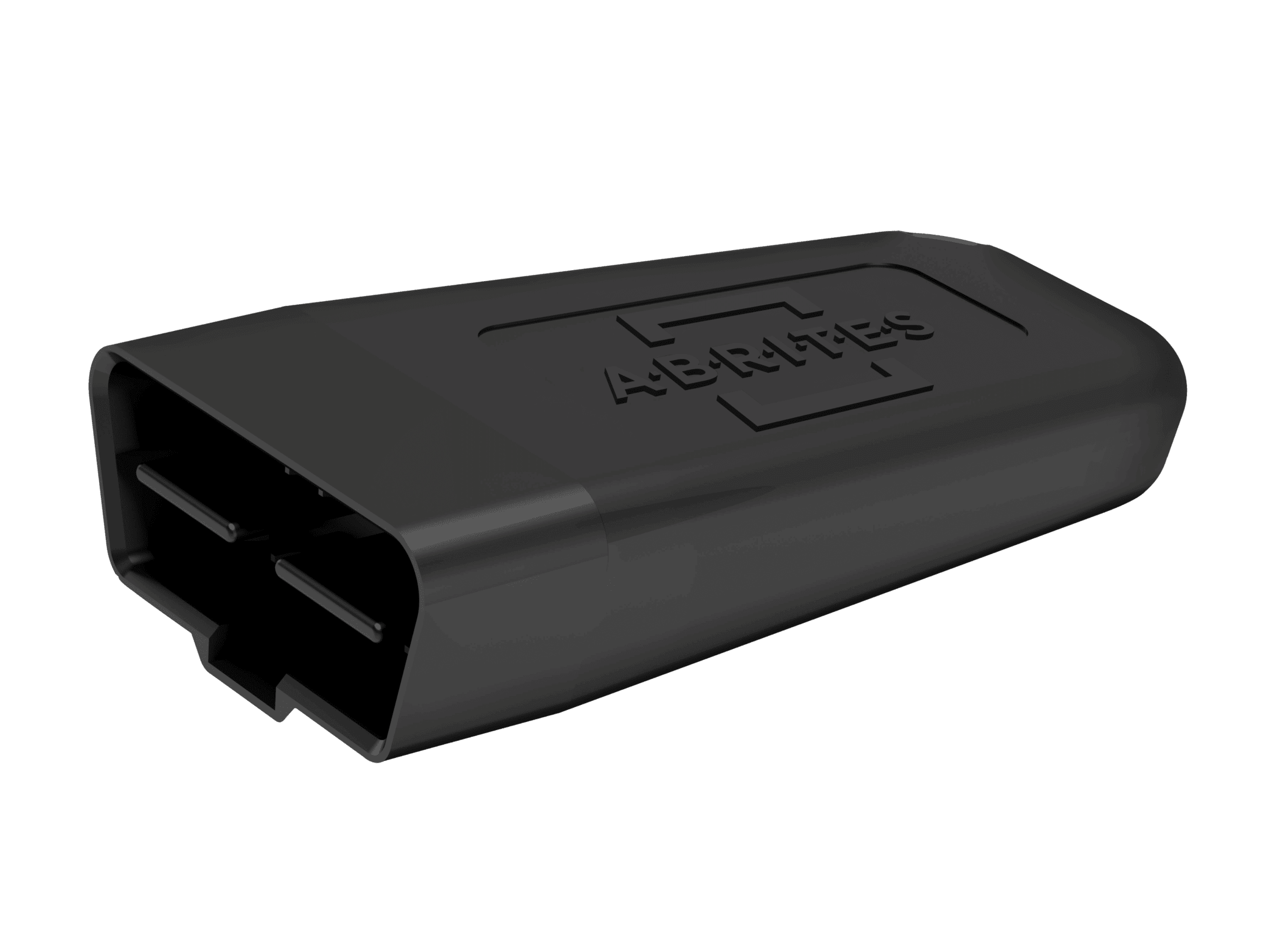 MODI APP
MODI - ONE MOBILE DIAGNOSTIC INTERFACE - TWO APPS IN YOUR ASSET!

The mobile diagnostic interface (MODI) can also be used with the MODI App!
MODI offers fast and reliable basic and advanced diagnostics for your vehicle. You can detect and erase fault codes, see live values, test actuators, and all that jazz. But what's even better is that you can access coding options and customisations, such as CarPlay activation, Start/Stop system enable and disable, folding mirrors, and hundreds more!
MODI - Diagnostics in Motion

Check out the official MODI website HERE!

Download the MODI App now: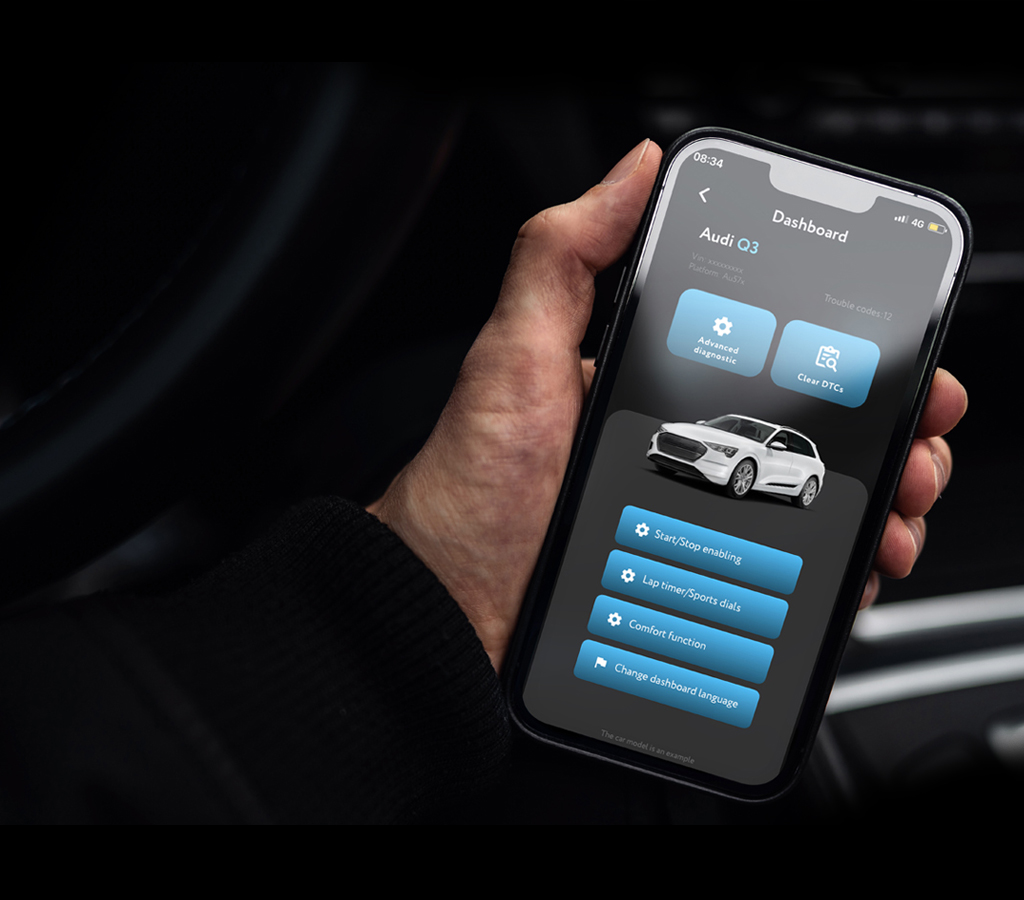 MULTI-BRAND COMPATIBILITY
As part of your toolset the ABRITES VIN Reader will allow you to scan all popular vehicle brands such as VAG, BMW, Mercedes and many more.
By putting the ABRITES plug-in interface in the OBDII port of the vehicle, it allows your phone to communicate with your car.
Via Bluetooth connection the VIN Reader app allows you to see all the identification numbers in the vehicle on your phone and know if they are present in the available stolen-vehicle databases.

Check out the full list of supported brands below:

Confirm your action
Are you sure you want to perform this action?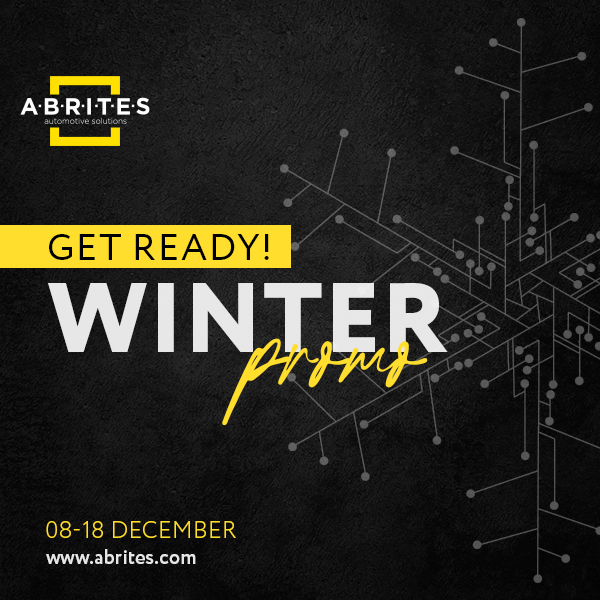 X