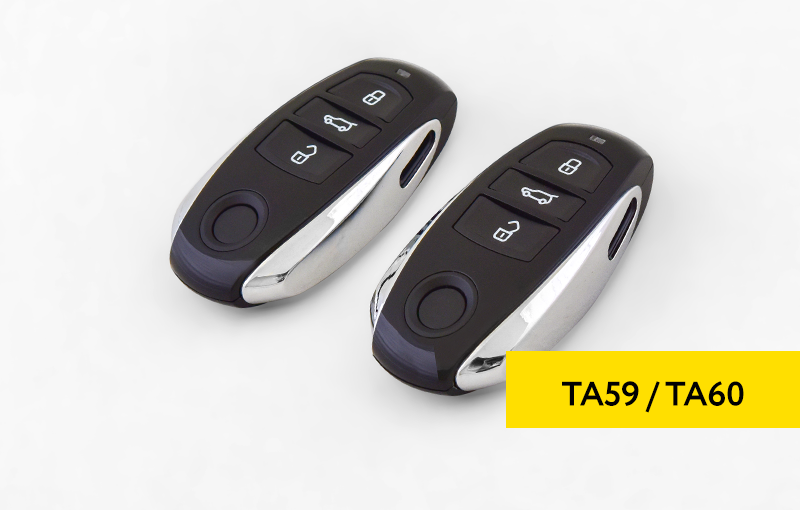 TA59 AND TA60 ABRITES KEY SOLUTIONS FOR VOLKSWAGEN TOUAREG
The latest keys developed by Abrites for Volkswagen are the TA59 and TA60. They are designed and produced in-house by our production team in Sofia. Both keys work at 868 MHz frequency and come in replica key shells. The TA59 and TA60 keys are suitable for Volkswagen Touareg vehicles with BCM2 modules, and the former has a full keyless functionality.
In order to program the TA59 and TA60 VW keys you will need the PROTAG programmer, an active AMS and the VN003 special function. Contact our Sales Team at sales@abrites.com or click here to purchase the keys directly from our online store.