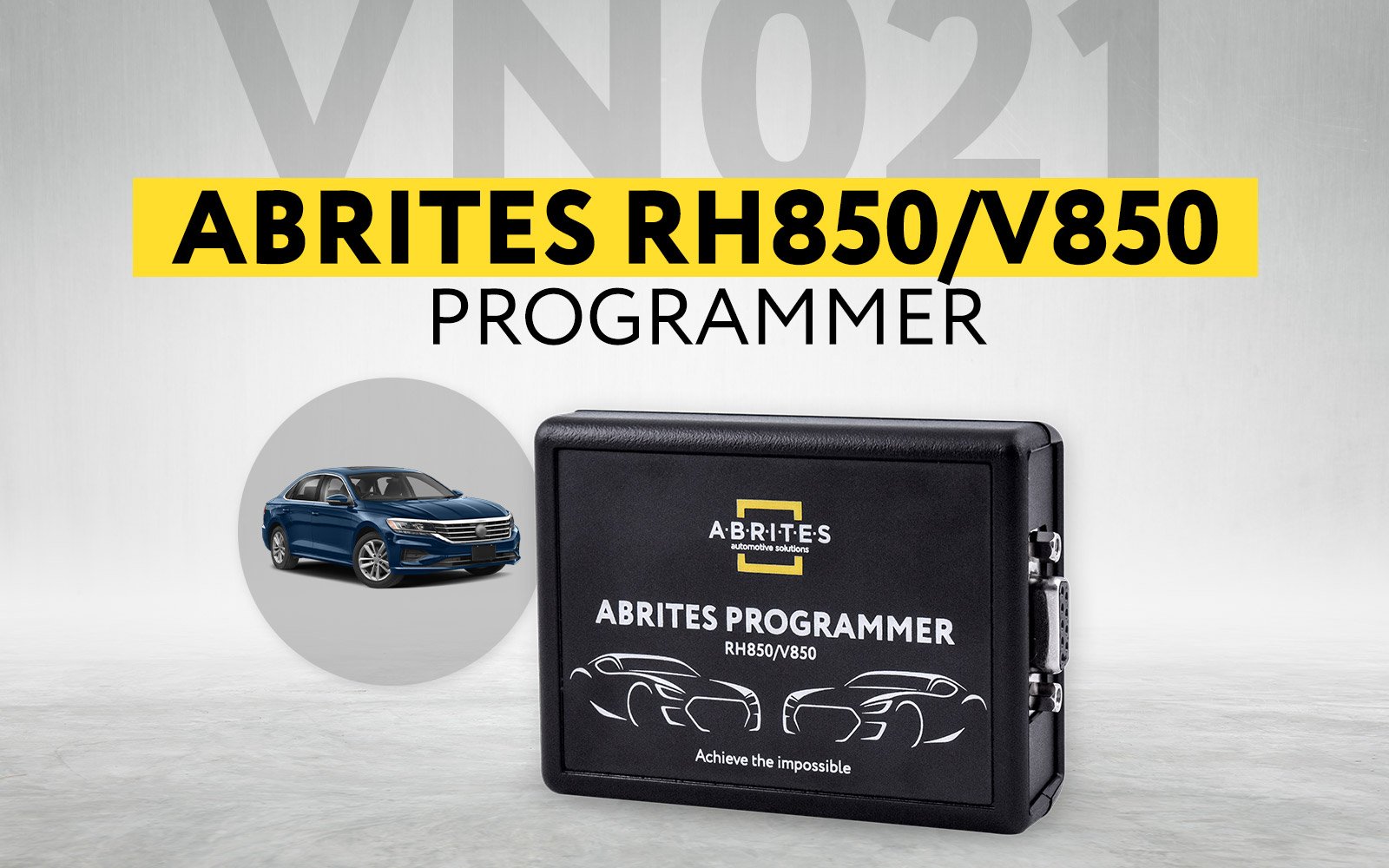 NEW ABRITES LICENSE FOR READING IMMO DATA FROM RH850 PROCESSORS (VAG MQB DASHBOARDS)
Using the latest ABRITES software license, VN021, you are able to read the Immobilizer data from dump of VW MQB dashboards with RH850 processors. This is valid for vehicles with Megamos-AES keys.

The procedure is done with the ABRITES RH850/V850 Programmer, providing data like Component Security bytes, MAC address, Keys info, PowerClass of the vehicle. After acquiring this data, you can effortlessly program a spare key to the vehicle, and also exchange the instrument cluster (requires Immo data extraction from both the replacement module, and the donor one).

The functionalities of the VN021 - MQB Immo Data extraction from RH850 dump license are accessible via the Programmer, but require AVDI with active AMS and online software version 34.4. So make sure you update to the latest version of the ABRITES software, and also keep your Annual Maintenance Subscription active, to enjoy the capabilities of our latest innovations!

Order the VN021 HERE!
Order the ABRITES RH850/V850 Programmer HERE!
(keep in mind that deliveries may be delayed up to 10 working days, due to extremely high demand)

Stay tuned for more news!