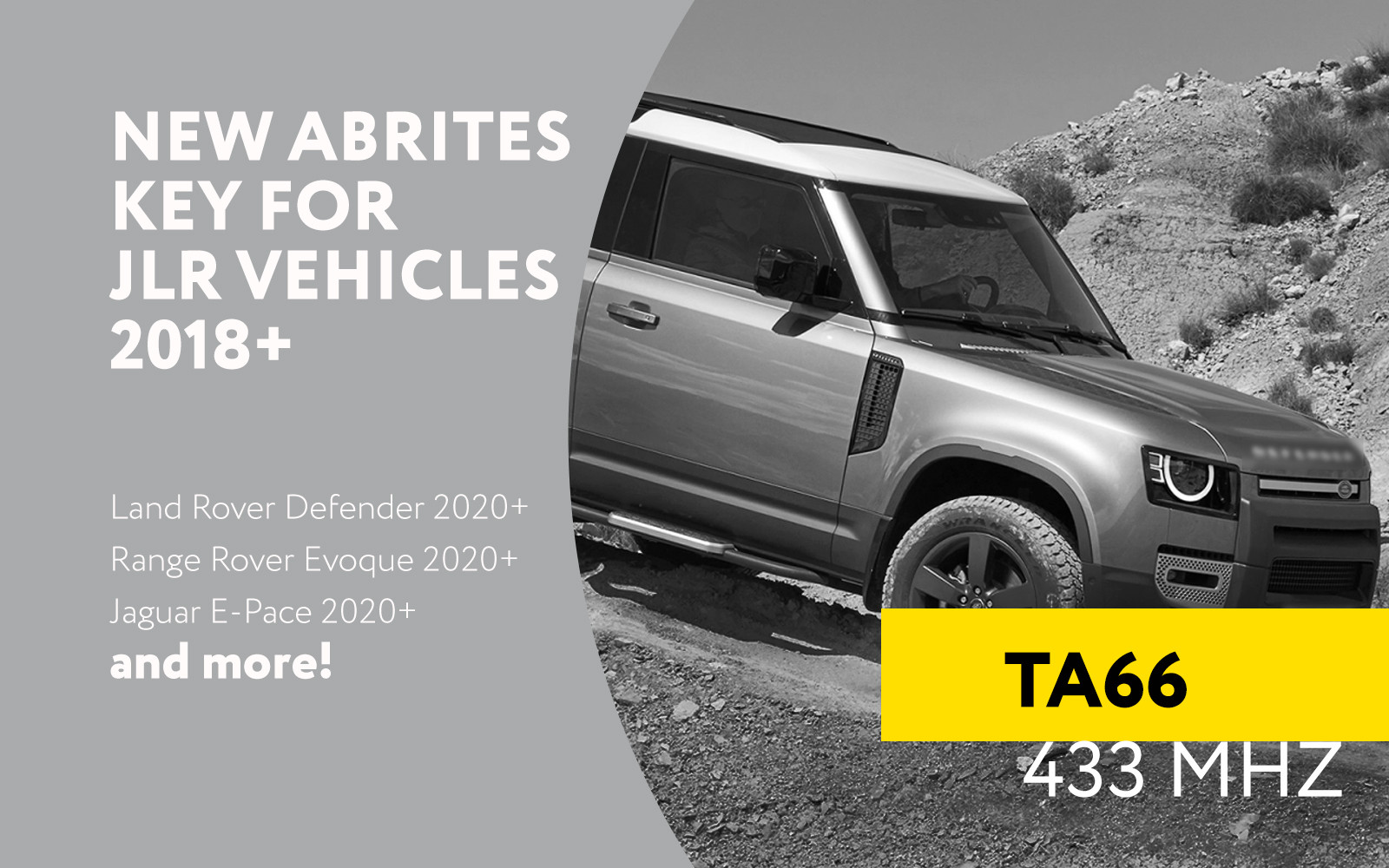 NEW ABRITES KEY FOR JAGUAR AND LAND ROVER VEHICLES 2018+
We are happy to present to you a new addition to our range of keys for JLR vehicles. The latest Abrites key for Jaguar and Land Rover - the TA66, works with all models, manufactured after 2018, equipped with RFA unit with 433 MHz frequency.

This proprietary key is developed, designed and created in-house by Abrites in accordance to the company's high quality standards. The TA66 combines the capabilities of the TA57 and TA62 keys, and replaces them. The new key is programmed using the JL005 special function for vehicles 2018+, and the JL006, for vehicles 2020+. The supported vehicles include:
Jaguar and Land Rover vehicles 2018+, equipped with RFA unit type: JPLA , J9C3 or K8D2
Land Rover Defender 2020+
Land Rover Discovery 2018+
Range Rover Evoque 2020+
Range Rover Sport 2018+
Range Rover Velar 2018+
Jaguar E-Pace 2020+
and all others corresponding models.

Soon we will be launching the TA67, which works at 315 MHz frequency for JLR models after 2018. Stay tuned and visit our online shop HERE to order!