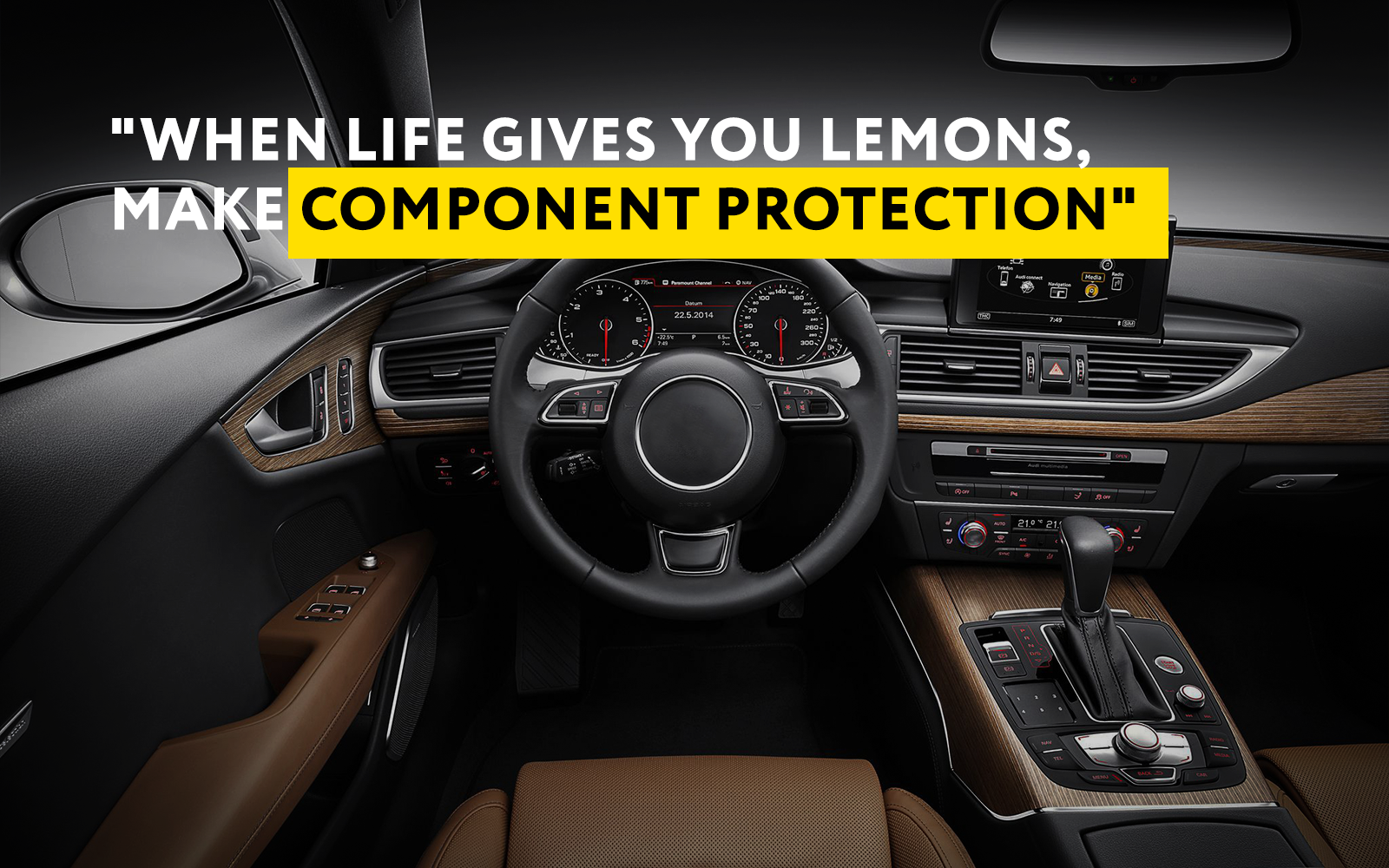 WHEN LIFE GIVES YOU LEMONS – MAKE...COMPONENT PROTECTION.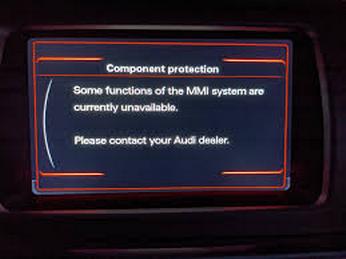 We at Abrites have always been trying to create solutions to provide our customers with the tools to have the edge over their competitors. This strive logically pushes us forward even if we do not want to. I was thinking of making an analogy with the Concorde which was discontinued, but in fact I think Icarus would be a better one because he flew too close to the sun and was forcefully grounded when his wings melted. Sometimes it feels like technology is moving backwards, but every setback allows you to regroup and come back stronger.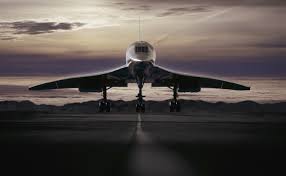 The token system for Component Protection and Component Security no longer exists for reasons outside our control. To continue the analogy with Icarus – we do not plan on ending up the same way he did, far from it, my friends. We plan on developing new ways to keep you and ourselves on top. The first step in this direction is the VN017, but let's start with a bit of background on VAG Component Protection.

As a part of VAG's security strategy, there are two types of authorisation - one, related to the Immobilizer, and the other related modules, not part of the Immobilizer, which are subjects to component protection. The latter raise a DTC (diagnostic trouble code) SAFE.
As part of VAG's security strategy some modules installed in the vehicles produced by the VAG Group raise a "component protection" related DTC in these cars when you choose to replace the module. The aim of that strategy is to prohibit the exchange of these modules without confirming with an online database created by the manufacturer. Modules with the "Component Protection" DTC would display limited or no functionality until the DTC is removed.

Theoretically, this DTC is designed to be removed ONLY by the OEM. In practice this is not the case. Our tools (AVDI and what is now the VN002 license) have been able to remove component protection for years. HERE is an example created years ago, which can also give you more information.
The idea of component protection was debuted in the 2003+ Audi A8 and 2004+ A6. Component protection is not applied to all models and modules.
To this day, there are generally three generations of component protection in VAG:

- Generation 1 can be seen in Audi A8 2003+, A6/ A6 Allroad and Q7 2004+
- Generation 2 is the one seen in cars produced between 2008 and 2015
- Generation 3 has been installed in vehicles from 2016 onward.
In most situations component protection is managed by the vehicle's gateway where it recognizes if a module from another vehicle has been placed in the one you are working on at this moment.

Even though VAG claim a distinct differentiation between the generations of component protection, practice has shown that you can still see from time to time cars which are supposed to be equipped with generation 2 come with one, cars which are meant to be with generation 3 equipped with three and so on.

A large amount of our component protection abilities are concentrated in the VN002 Special Function License. Here is a brief list of what you can expect, if you have the VN002 and you are planning to do component protection:

- Component Protection Generation 1
Audi A8 2003-2010: MMI, CD-Changer, ILM, DSP, seats, and all other modules
Audi A6/Q7 2004-2008: some of the modules, such as MP3 player, CD changer
Audi A5/Q5 2007-2012: MMI 2G modules
*The master in this procedure is the Immobilizer.

- Component Protection Generation 2
(possible only if you have dump from the gateway* of the donor vehicle)
Audi A6/A7/A8/Q7 2004-2010: EZS-Kessy, Comfort module, Climantronic, Airbag, Instrument cluster, infotainment, and other modules
Audi A4/A5/Q5 2007-2015: EZS-Kessy, Comfort module, Climantronic, Airbag, Instrument cluster, infotainment, and other modules
Audi A6/A7/A8/ and VW Touareg 2010+: Dashboard, Infotainment and Climatronic modules by OBDII
*The master here is the gateway. The Abrites software products for VAG support both TEMIC, and LEAR Gateways.
I am not going to touch on VN002's other features today because the information required will be a bit overwhelming and may take to read.
NB! We need to inform you that in some cases Component protection will require you to read certain memories from the modules, the donor vehicle gateway or the recipient vehicle's gateway and you need to be prepared ahead of time.
VN017, the next step in component protection.
As you have probably already seen the news, we recently released a new function for Component Protection. This function was created with a focus on the vehicles produced between 2010 and 2017 which were not covered by VN002 because of the fact that they use a different ideology and required us to input a totally different approach to overcoming CP for them.

The only condition for that is the donor and host gateways to be present. The VN017 allows replacing ALL component protection related modules (most of them by OBDII).

VN017 enables you to read and update the component protection bytes of the Lear Gateway, replace dashboards, infotainment, CEM and Climatronic modules, for example.
The Lear Gateway component security reading and updating, as well as the dashboard and infotainment replacement are done by OBD, while the Central Electric Module (CEM) replacement is done by dump. These procedures do NOT require the donor gateway and the original module, which makes working much easier than before!
Supported models (with gateway LEAR):
- Audi A6/A7/A8 2010-2017
- VW Touareg 2010-2017

In conclusion, I want to assure that no matter what goes down, the Abrites Team will continue developing new functionalities to help you, our customer, and if one door closes, a thousand others will open for you and together we will continue making component protection, not war. Or some lemonade, if you so wish.
I will see you next week :)
Alek