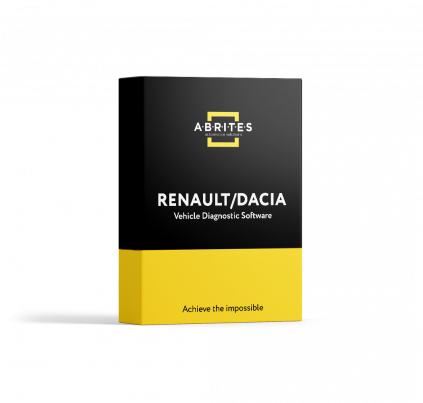 RR019 - Twingo III / Smart 453 all keys lost key learning
RR019 - Twingo III / Smart 453 all keys lost key learning
The RR019 is a key programming functionality for Renault and Smart vehicles, which works only by OBD and allows the following:
Additional key programming
ALL KEYS LOST
Recovery of damaged UCH by another tool for models with diesel and gasoline engines

Supported models:
Renault Twingo III
Renault Trafic III
SMART 453

N.B. Please note that you will require a ZN002 PROTAG Programmer.
An AVDI Interface and active AMS are required to purchase this special function.
Please, refer to the Abrites Diagnostics for Renault/Dacia Online User Manual when performing key programming procedures.
Smart 453/Twingo III All Keys lost using Abrites
Hello Friends,It has been a while since my last video post. I got my hands on an update my friends from Abrites shared with me. It allows key programming for...
Confirm your action
Are you sure you want to perform this action?