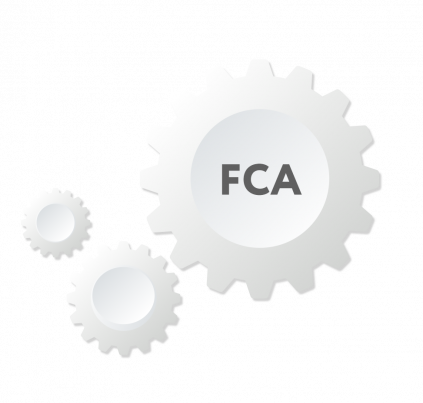 FN020 - PIN and Key Manager for FCA vehicles
This powerful license is dedicated to the PIN code reading and key and remote-control programming of Fiat/Lancia/Alfa/FCA (FIAT CHRYSLER AUTOMOBILES) vehicles for mechanical keys and keyless access keys.
PIN reading and Key programming
Transponders/Keys preparation
Remote control programming
BCM - Configuration data read and update PIN

Key learning and remote programming by OBDII
ALFA ROMEO: Giulia, Stelvio 147, 159, Brera, Giulietta, GT, Mito and others with mechanical Megamos AES keys;
FIAT: 500 2020+ , Panda 2020+ , Doblo 2020+ with Mopar BCM and others on the same platform; Tipo, Egea, 500X, Toro, Argos, Cronos, Freemont, 500, 500L, , Albea, Bravo, Grande Punto, Croma, Doblo, Ducato (up to 2020), Fiorino, Strada, Idea, Linea, Palio, Panda, Punto, Punto Evo, Qubo, Siena, Stilo and others with mechanical Megamos AES keys;
LANCIA: Thesis, Delta, Flavia, Ypsilon (up to 2020);
JEEP: Renegade, Wrangler, Commander, Compass, Grand Cherokee, Liberty (2008+), Cherokee KL 2013+;
CHRYSLER 200, 300, Pacifica (2017+), PT Cruiser, Town & Country, Sebring;
DODGE - Nitro, Viper (2013+), Dart, Dakota, Aspen, Avenger, Caliber, Caravan, Challenger, Charger, Durango, Journey, Magnum, RAM;
RAM: Dakota, Dodge Ram, Promaster, Promaster City 1500, 2500, 3500 Cab Chasis and Pickup, 4500, 5500; RAM (Mexico);
CITROEN: Jumper, Relay;
IVECO: Daily (up to 2019);
OPEL/VAUXHALL: Combo D;
PEUGEOT: Boxer (up to 2020), Manager.
Transponder maker by dump - Preparing transponder by dump of BCM to be ready for key programing.

BCM Read/Update ConfData by OBDII from:
BCM Delphi (93C66) - NOTE: PIN Code is required!
BCM Delphi (NEC 70F3237/70F3379,93C86)
BCM Delphi (NEC 70F3556)
BCM Delphi (NEC 70F3557)
BCM Delphi (NEC 70F3632/70F3633) (up to 2020)
BCM Marelli (912DG128, 3K91D)
BCM Marelli (9S12DG256, 1K79X)
BCM Marelli (NEC 70F3237/70F3378,95160)
BCM Marelli (NEC 70F3633,95320)
BCM Marelli (MB91465P, 95640)
BCM Siemens (9S12DG128)

PIN code reading from:
Wireless Control Module (WIN/WCM)
Radio Frequency Hub (RFH) for Chrysler, Dodge and Jeep vehicles (up to 2020)
Chrysler/Dodge/Jeep models such as the Chrysler Pacifica from 2017+
And others.

N.B. Please note that you will require an AVDI interface with an active AMS in order to use this special function. When using this product, please refer to the Abrites Diagnostics for Fiat/Alfa/Lancia/FCA User Manual.
Related Products
Confirm your action
Are you sure you want to perform this action?