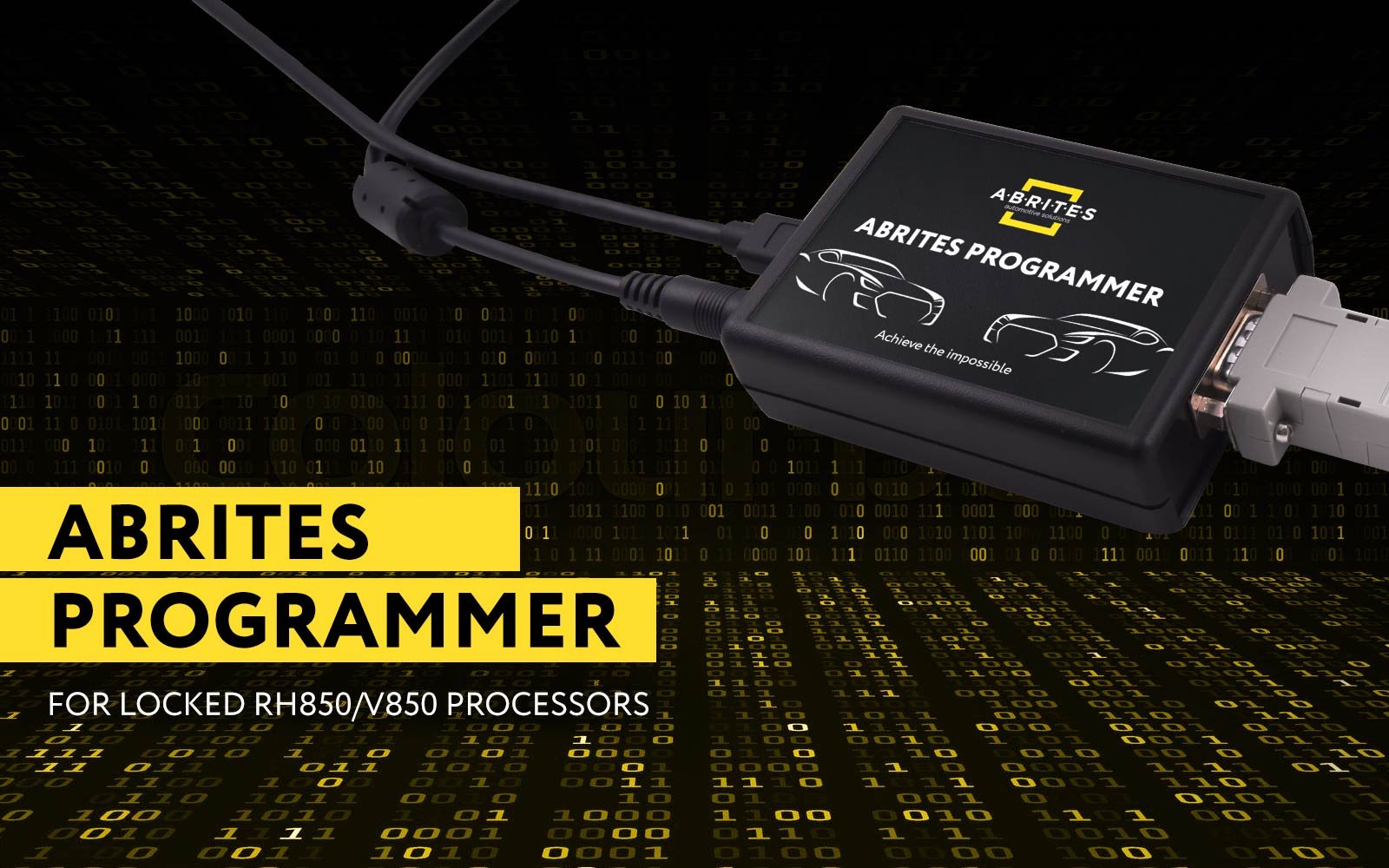 REVOLUTIONARY NEW ABRITES PROGRAMMER RH850/V850 SOON AVAILABLE!
Staying true to the ABRITES tradition of introducing innovative, long-lasting and diverse multifunctional products, we proudly present the new ABRITES Programmer for locked RH850/V850 processors which will change the way we think of locked processors from now on.

Using the latest ABRITES Programmer, you can read data from modules with V850 or RH850 locked processors, used in a multitude of brands. For example, VDO/JCI Virtual cockpit dashboards in VW/Seat/Skoda MQB vehicles and Renault/Nissan HFM (handsfree modules), as well as many, many more!

The Programmer is easy to use and there is NO TRACE CUTTING REQUIRED!

The RH850/V850 Programmer will give you the opportunity first and foremost to read various data, such as CS, Vehicle Identification Numbers, key data, MAC address. Immo data reading will enable you to program keys, perform mileage calibration and cluster exchange.

The ABRITES Programmer RH850/V850 will allow you to
Read and decode Immo data to perform:
• Mileage calibration
• Cluster exchange
• Key learning

Some of the notable modules and vehicles we support (latest models):
• All instrument clusters in VAG MQB vehicles including latest 2023 Virtual Cockpit
• Renault Clio V/Nissan HFM – All Keys Lost - you can read the hands-free module which will allow you to do AKL without replacing, sending modules or visiting the dealership.
• 2022 Ford F150 - BCM module
• Jeep Renegade/Fiat 500 E – BCM module
• and many more!

Stay tuned for the launch in March!