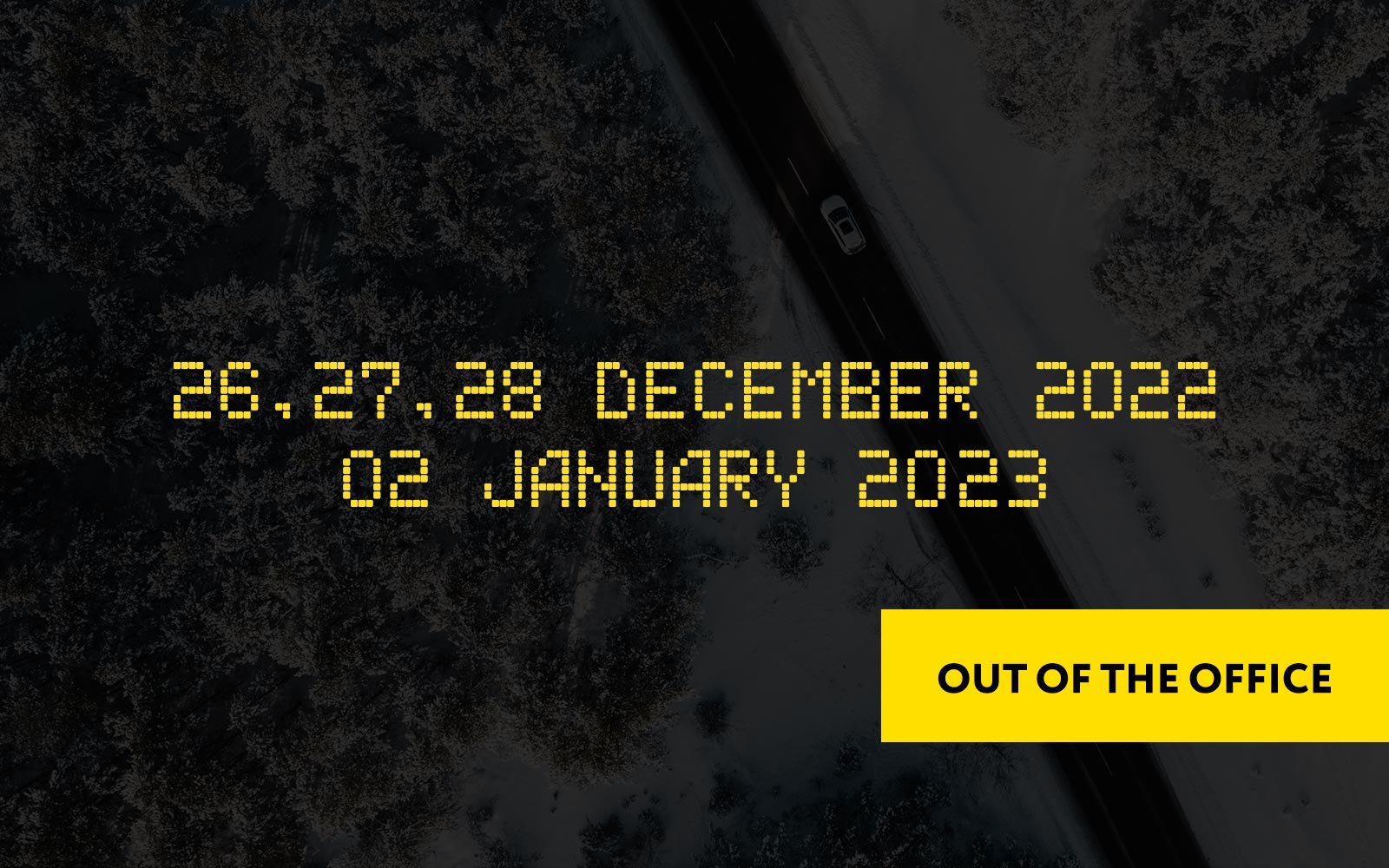 OUT OF THE OFFICE
Christmas and New Year's holidays are upon us!
In connection to the upcoming festivities, we would like to inform you that our team will be out of the office on the following dates in December: 26, 27, 28, and on January 2, 2023.
Between the holidays, we will be back in the office on December 29 and 30.
We wish you the brightest of holidays and success in 2023!