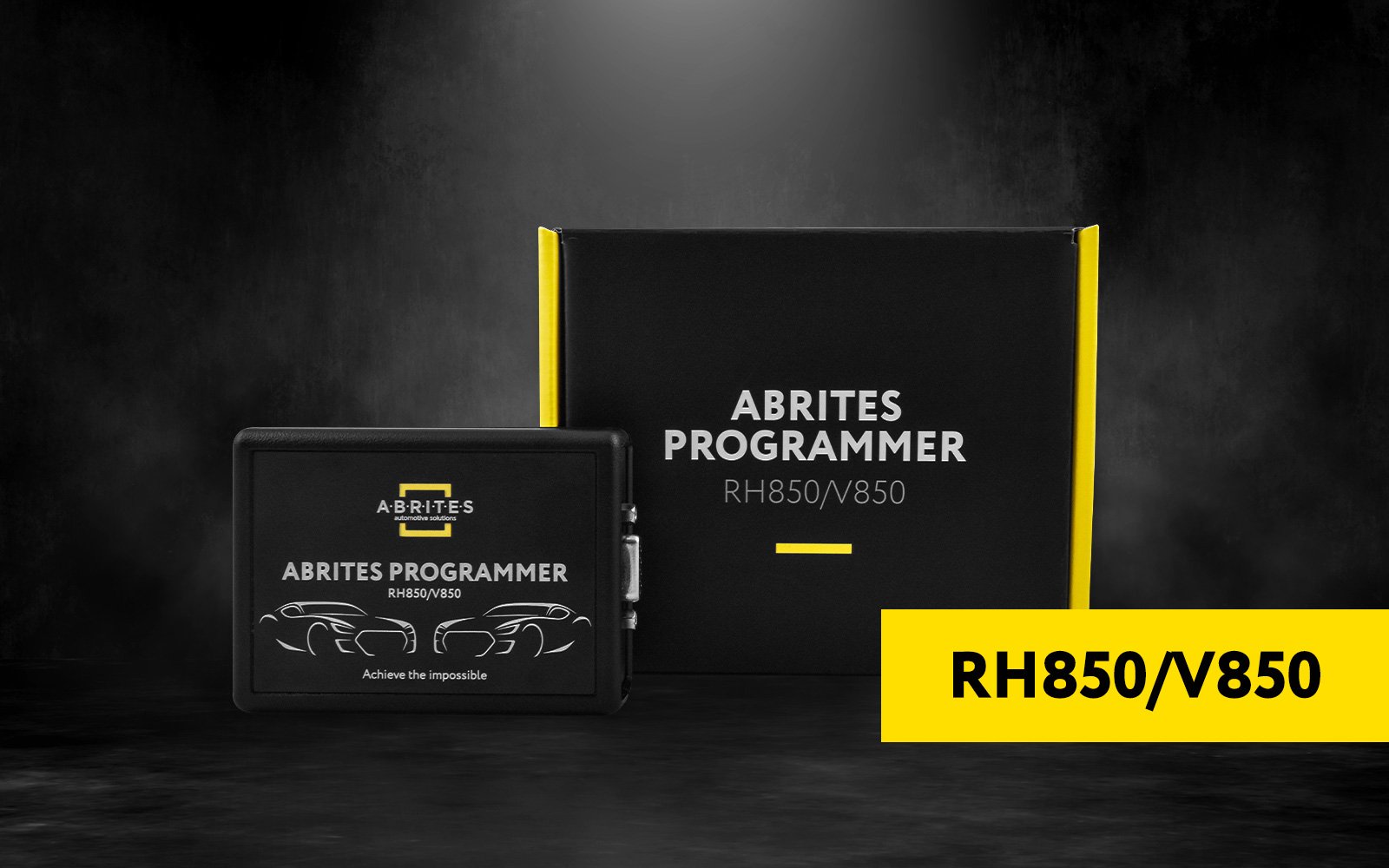 INTRODUCING THE GROUND-BREAKING ABRITES RH850/V850 PROGRAMMER - UNLOCKING LIMITLESS POTENTIAL!
We push the boundaries of innovation once again with our latest product, the ABRITES Programmer for locked RH850/V850 processors. Brace yourself for a paradigm shift in the world of locked processors, as we unveil a truly groundbreaking solution.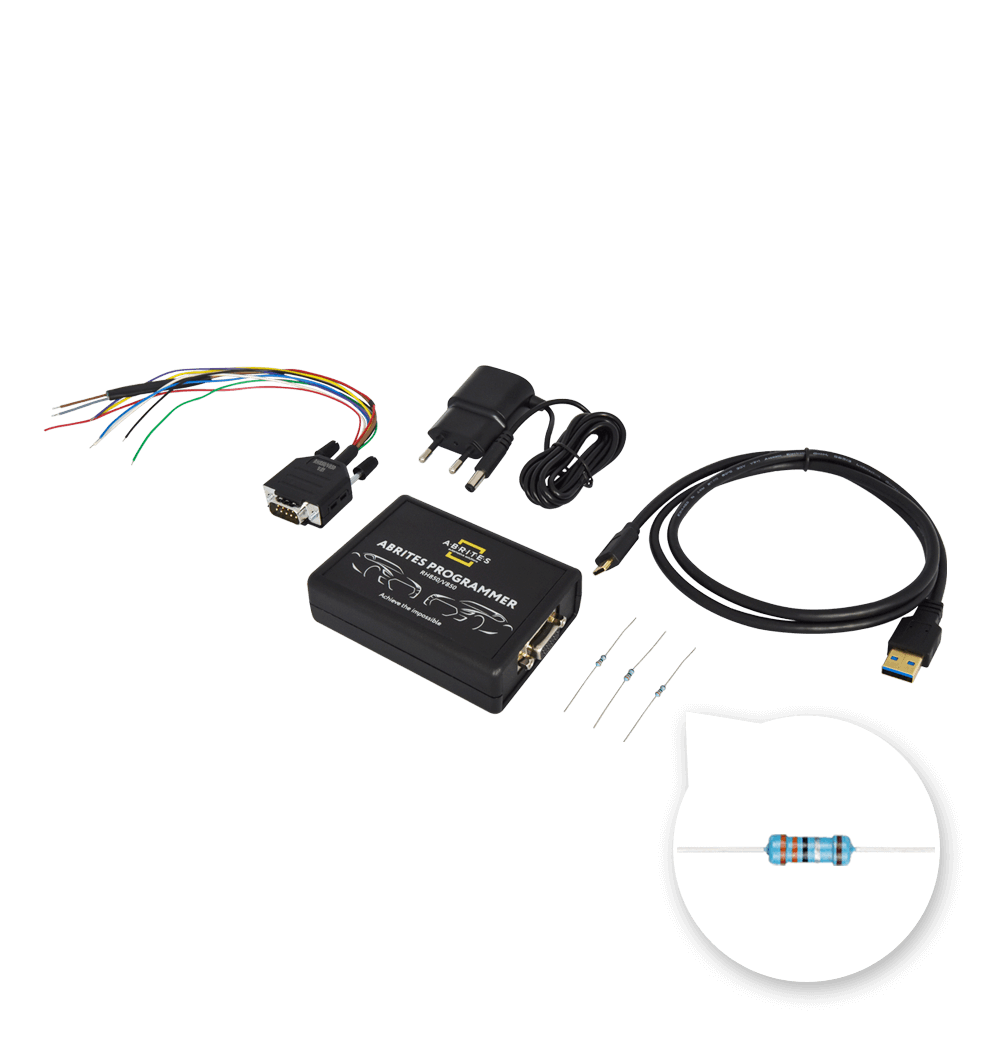 With the cutting-edge ABRITES Programmer, you will gain unparalleled access to the locked V850 processors, enabling you to effortlessly read and write data for a wide range of modules. Using the Programmer, you will also be able to easily read data from locked RH850 processors to perform an array of procedures.
Unlock the hidden potential of brands such as VW, Seat, Skoda, Renault, Nissan, and many more. From VDO/JCI Virtual cockpit dashboards to HFM and BCM modules, the possibilities are endless!

REVOLUTIONIZING THE INDUSTRY - NO TRACE CUTTING, NO PIN LIFTING!

Bid farewell to cumbersome methods of the past. Our RH850/V850 Programmer eliminates the need for trace cutting or pin lifting, providing you with a hassle-free experience. Say goodbye to tedious and time-consuming processes and embrace a future where unlocking processors is as effortless as a few simple steps.

EMPOWERING YOU WITH UNRIVALED FUNCTIONALITY
The RH850/V850 Programmer empowers you to delve deeper into the world of data. Unlock the secrets within VAG CS, Vehicle Identification Numbers, key data, and MAC addresses with ease. Immo data reading is just the beginning - program keys, perform mileage calibration, and engage in cluster exchange effortlessly and efficiently.

UNLEASH YOUR POTENTIAL WITH THE ABRITES PROGRAMMER RH850/V850
Our state-of-the-art programmer opens up a world of possibilities, giving you the power to decode and read Immo data like never before. Seamlessly perform mileage calibration, exchange clusters, and effortlessly learn keys. Experience a level of control and customization that was previously unimaginable.

SUPPORTED MODULES AND VEHICLES - SETTING NEW STANDARDS
Embrace the latest technology with our unrivaled support for a multitude of modules and vehicles. We proudly cater to the most recent models, including instrument clusters in VAG MQB vehicles, including the cutting-edge 2023 Virtual Cockpit with Megamos-AES keys. Unlock the potential of your Renault Clio V or Nissan HFM with our key programming for All Keys Lost. The list goes on, with countless more vehicles and modules about to be explored.

SHOP NOW!
Don't miss out on this groundbreaking opportunity to redefine the way you interact with locked processors. Visit our online store now and witness the future unfold before your eyes. Unlock limitless potential with the ABRITES Programmer RH850/V850. It's time to take charge and revolutionize the way you approach data programming.
*Due to extremely high interest, deliveries may be delayed up to 10 working days.