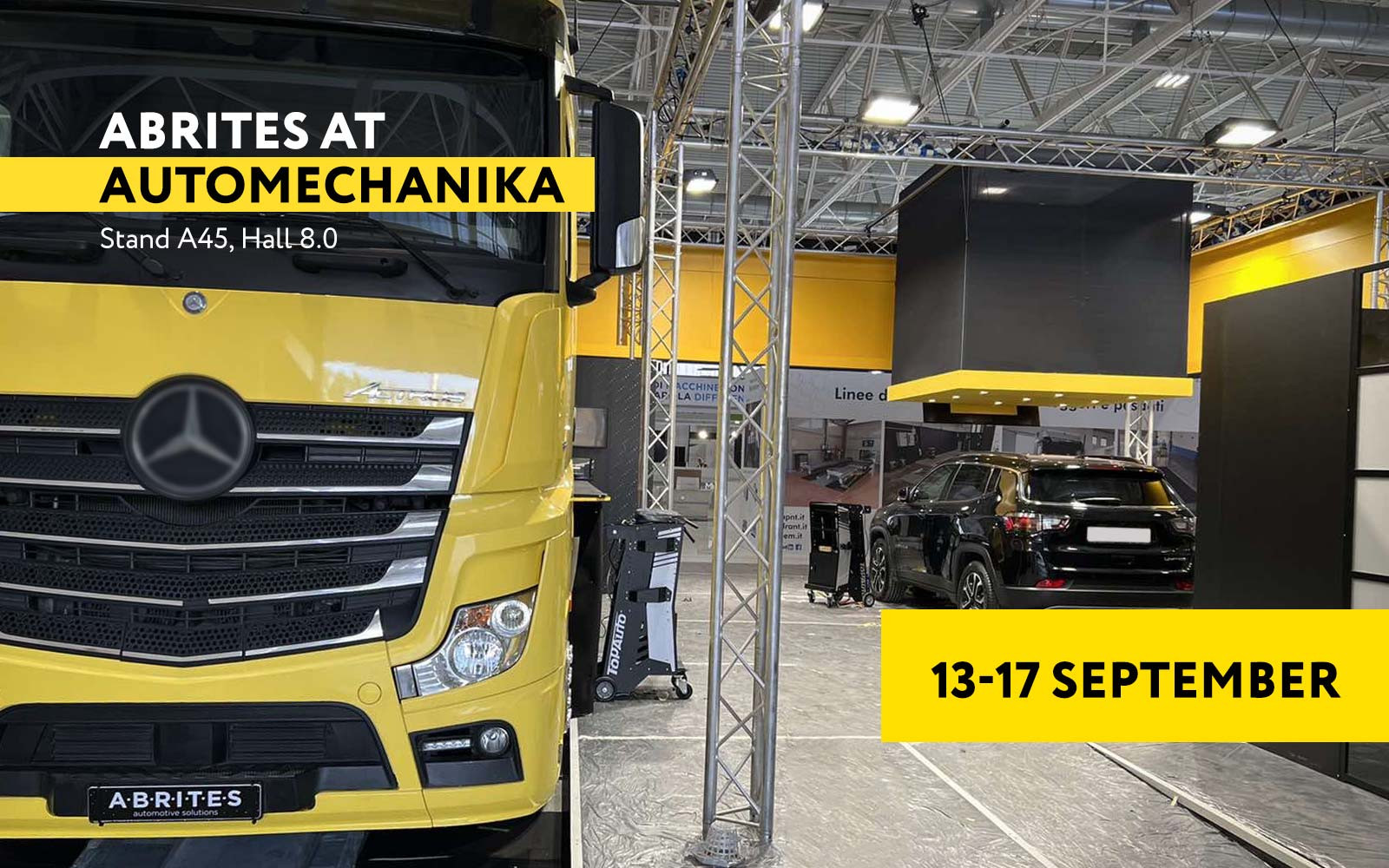 AUTOMECHANIKA IS COMING! WHAT TO EXPECT AT THE ABRITES STAND?
Our Team is excited to announce the live demonstrations that will be taking place at our stand A45, Hall 8.0 at Automechanika.
It is not our first time at one of the biggest exhibitions in Europe, so we have prepared a selection of vehicles and procedures to show you on spot. We will be demonstrating the latest Abrites functionalities for Mercedes-Benz, BMW, VAG and Opel.
• Mercedes Actros - we will be running diagnostics, and also presenting the latest functionalities for module adaptation and key learning procedures
• Mercedes S-coupé - you will see vehicle diagnostics, module adaptation procedures, ECU reading and writing, and coding operations
• BMW X4 M - full diagnostics, ECU adaptation, and coding
• Audi A8 - vehicle diagnostics, module adaptation, and key programming
• Opel Corsa-e - diagnostics, module adaptation, key programming
Join us 13-17 September in Frankfurt for Automechanika, can't wait to see you all!
The Abrites Team