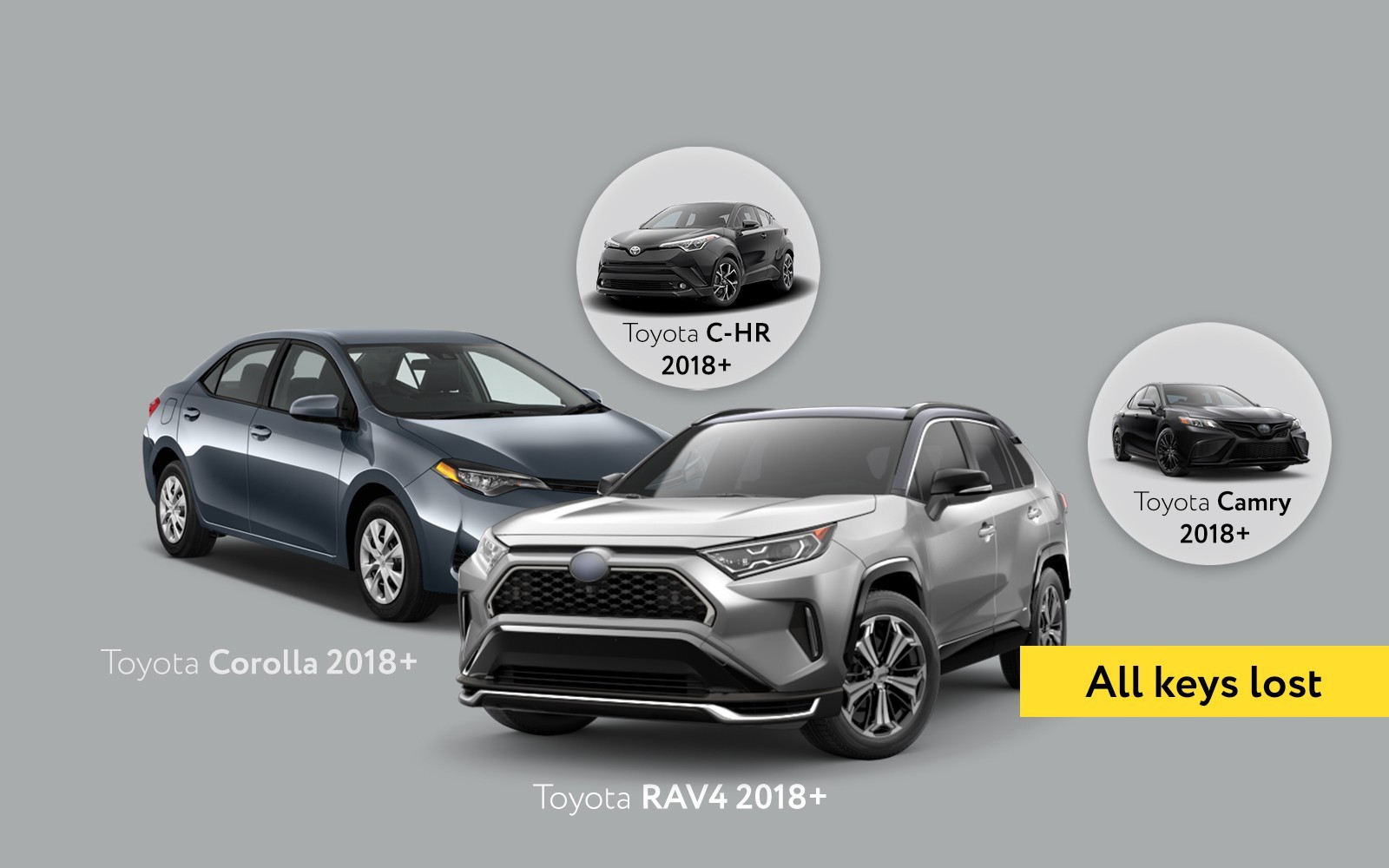 ABRITES KEY PROGRAMMING SOLUTIONS FOR TOYOTA
In addition to the key programming solutions for Toyota models up to 2018, our team is happy to announce the development for the latest models.
Apart from the TN011, we are proud to present the TN012 - Advanced diagnostic functionality and key programming (incl. DST-AES keys) which helps you learn keys for RAV4, C-HR, Prius an Avalon vehicles, manufactured after 2018. Now available!
With the help of the TN011 and TN012 you can do the following:
- add key(s)
- adapt virgin smart system
- erase keys
- perform key programming, even if all keys are lost
- no external security access calculation required
Supported models:
- Corolla 2018+ (TN011)
- Camry 2018+ (TN011)
- RAV4 2018+ (TN012)
- C-HR 2018+ (TN012)
- Prius 2018+ (TN012)
- Avalon (TN012)
Please, note that an AVDI, active AMS, TA64 emulator (for Corolla) or TA30 emulator (for the rest) and CB012 adapter are required.

The TN011 special function allows adding and deleting keys, resolving All Keys Lost Situations for Toyota Corolla (2018+) and Toyota Camry (2018+) vehicles. This solution by Abrites covers said models, regardless of the market on which they are offered - all versions of the models are supported (US, European, UK, Asia). What's even more valuable, is that Smart system reset is NOT needed, nor a connection to Toyota servers.

Talking about comprehensive key programming solutions, we need to remind about the invaluable capabilities of the TN009 ID Code Box Reset.
The TN009 is an impressive solution on its own. It allows ID Code Box reset of ALL Toyota vehicles, including the latest generation produced after 2018, and for ID Code Boxes without an external EEPROM. With this incredibly useful functionality the ID Code Box reset takes only 2-3 minutes, and for vehicles up to 2014, the procedure is cut down to only 10 seconds! The capability of resetting the ID Code Box without the need of taking it out of the vehicle (which is a painstaking task) makes it possible for you to program keys for the vehicle (2018+) and exchange the Smart system, even with a second-hand one.
The TN008, on the other hand, enables users to perform Immobilizer/Smart system reset by diagnostic, master key preparation by dump of smart system, and identification Control Unit reset by LIN bus. The master key emulation supports all models with smart keys, and emergency start is made possible in all keys lost situations.
See all Toyota key programming solutions in the online shop HERE. All functions require an active AMS.
In order to use the Abrites software solutions for Toyota correctly, please, make sure to follow the manual, carefully prepared by our Team. Thank you!