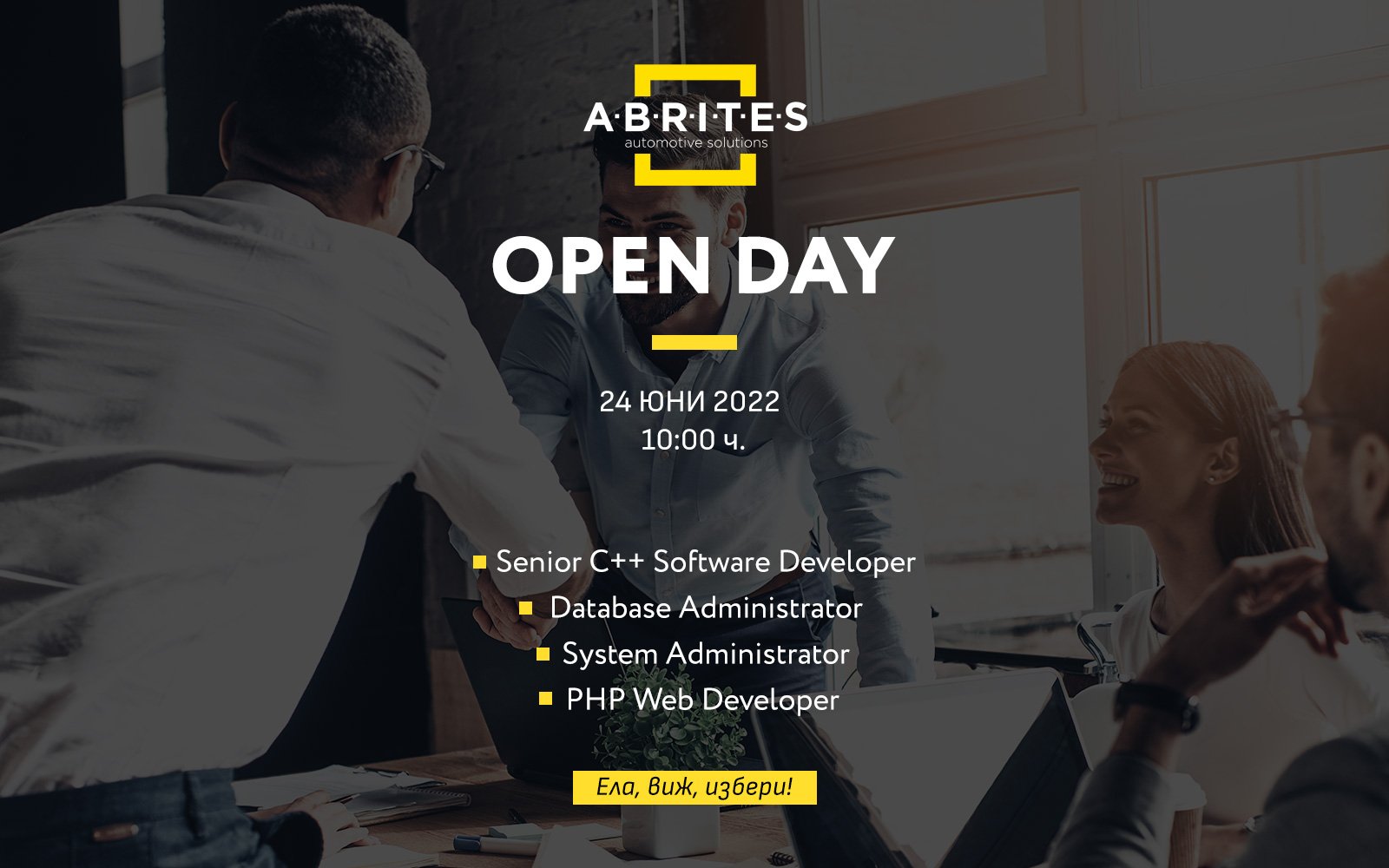 ABRITES HQ OPEN DAY 2022!
For the Bulgarian version, scroll down

On 24 June, 2022, Friday, at 10:00 AM our team in Abrites Headquarters, Sofia, welcomes motivated IT talents and professionals for an Open Day!
In order to participate, please, fill in the form HERE, with your name, email, telephone number and your CV (optional).
We have prepared presentations, demonstrations and discussions for you to learn more about the Abrites history, mission, and vision. See full program below:
10:00 - 10:30 - Registration
10:30 – 11:00 - Who are we?
Presented by Vanya Hadzhieva-Dimova, HR Director, and Alek Nedelchev, Application Support Specialist
11:00 – 11:30 – What is it like to be a Software Developer at Abrites: Challenges and Accomplishments
Presented by Nikolay Milchev, Head of Software Development Department
11:30 – 11:45 – Q&A
11:45– 12:15 – CARMON – the Latest Abrites Project
Presented by Plamen Todorov, Head of Remote Diagnostics Department
12:15 – 12:30 – Q&A
12:30 – 13:30 – Lunch break
13:30 – 14:30 – Abrites software products
Demo session: real-time demonstrations on various vehicles

Come, see, and choose Abrites!
Join us on 24 June, 2022, at Abrites HQ: 147, Cherni Vrah Blvd., 1407 Sofia, Bulgaria.
-----------
На 24 юни 2022 /петък/ от 10:00 ч. Abrites организира Open day за мотивирани ИТ таланти, които да се присъединят към нашия екип.
За участие в събитието, попълни регистрационната форма ТУК.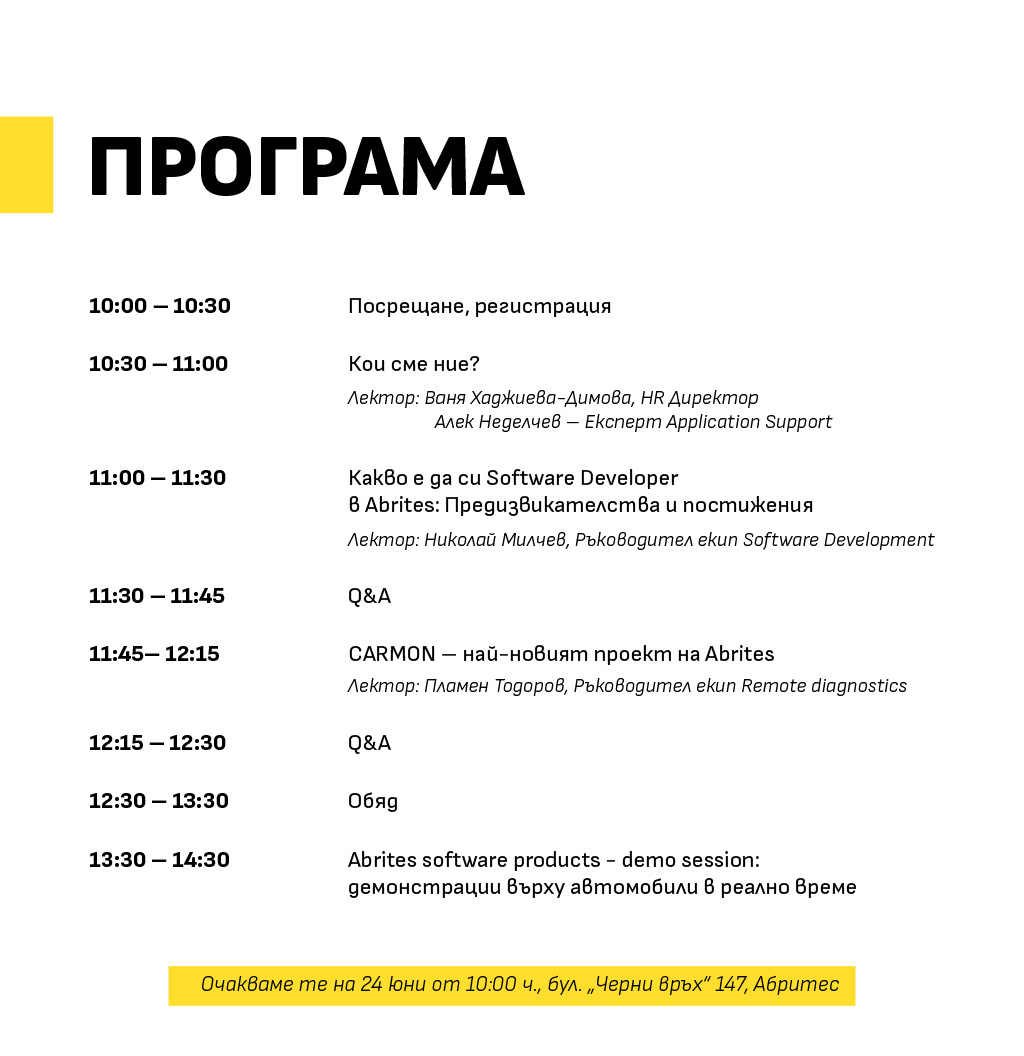 Ела, виж, избери!
Очакваме те на 24 юни от 10:00 ч., бул. "Черни връх" 147, Абритес