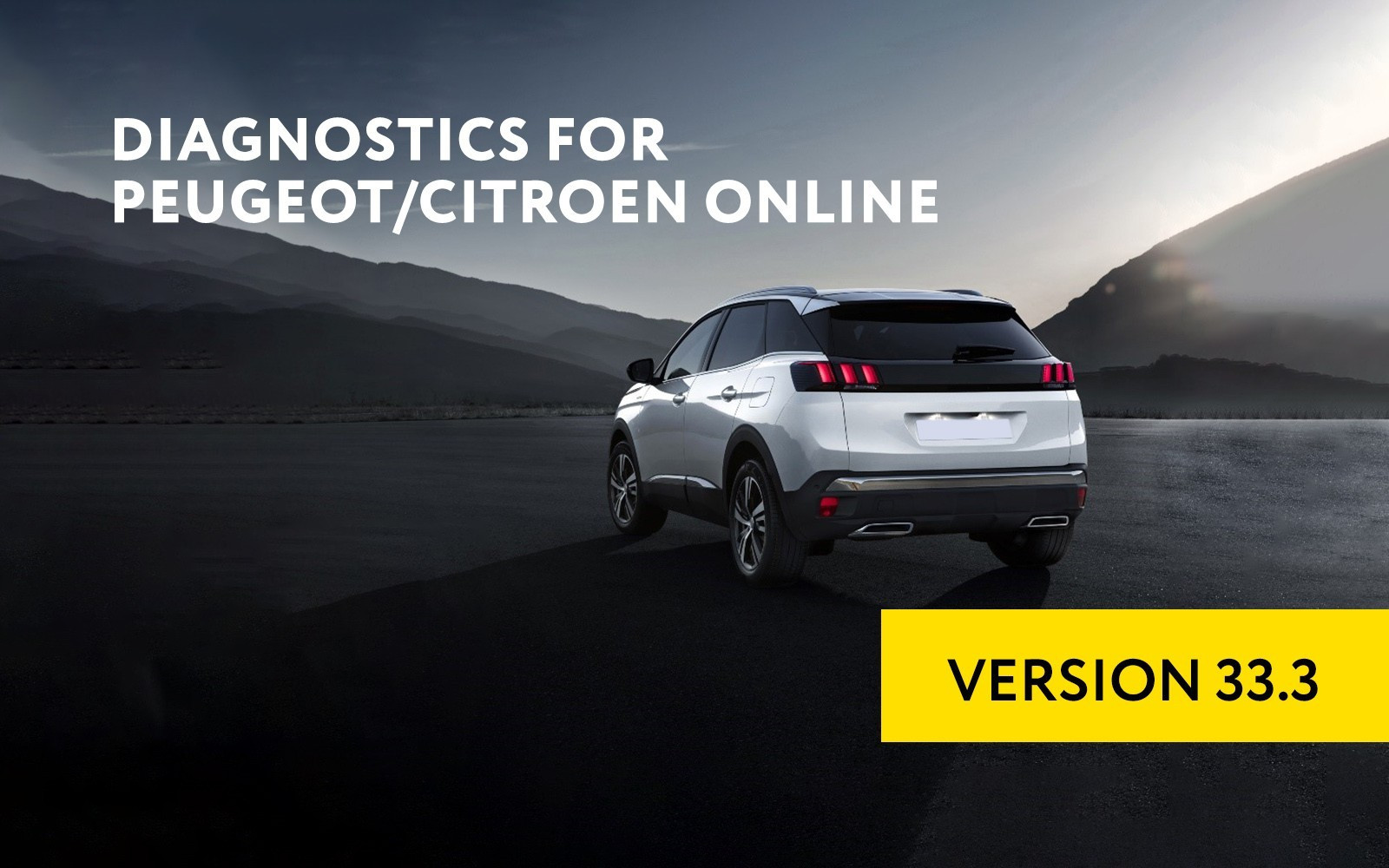 ABRITES DIAGNOSTICS FOR PEUGEOT/CITROEN ONLINE VERSION 33.3
In the latest version of the Abrites Diagnostics for Peugeot/Citroen, our team has added support for more vehicles.

In version 33.3 you are enabled to perform key programming and mileage calibration on the latest Peugeot 208 II and 3008 II models, as well as Citroen C3 III and Jumpy Electric (even if the vehicle is updated). General diagnostics is also improved.

Active AMS and special functions PN017 (mileage calibration) and PN018 (key programming) are required in order to access these functionalities.