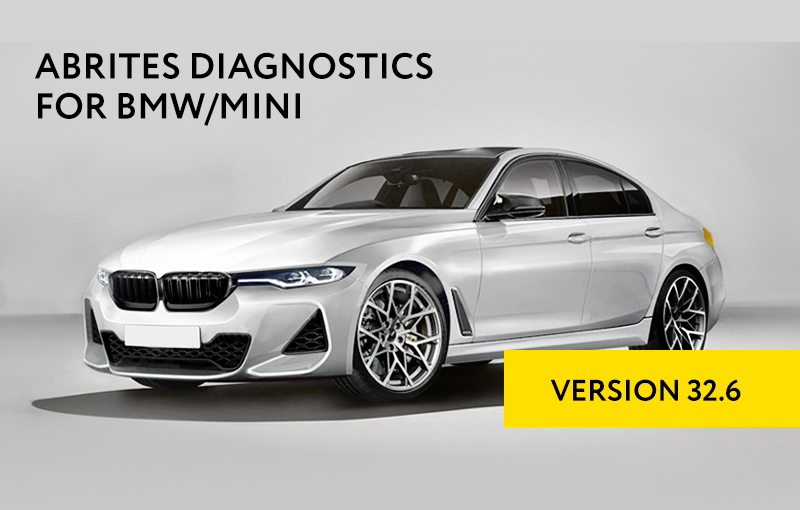 ABRITES DIAGNOSTICS FOR BMW/MINI VERSION 32.6
Updates keep coming as we prepare for next week's Abrites Anniversary offer.
Along with presenting great opportunities to purchase Abrites products, our team has also managed to work on new versions of the Abrites Diagnostics for BMW/MINI software. In version 32.6, we have included a brand new option - the ECU tool, which will enable DFLASH reading and writing via OBD to allow changing of the ISN and mileage recalibration. This new functionality can be used for all Bosch motor engines - EDC17, MEVD, etc., for both cars and motorcycles. Furthermore, we have added ISTA-P 4.24.12 support as well as new FEM/BDC versions for key programming and reset.
Our team is also happy to announce the improved default coding for G-Series vehicles, which is very useful for all of you, working frequently with these models.