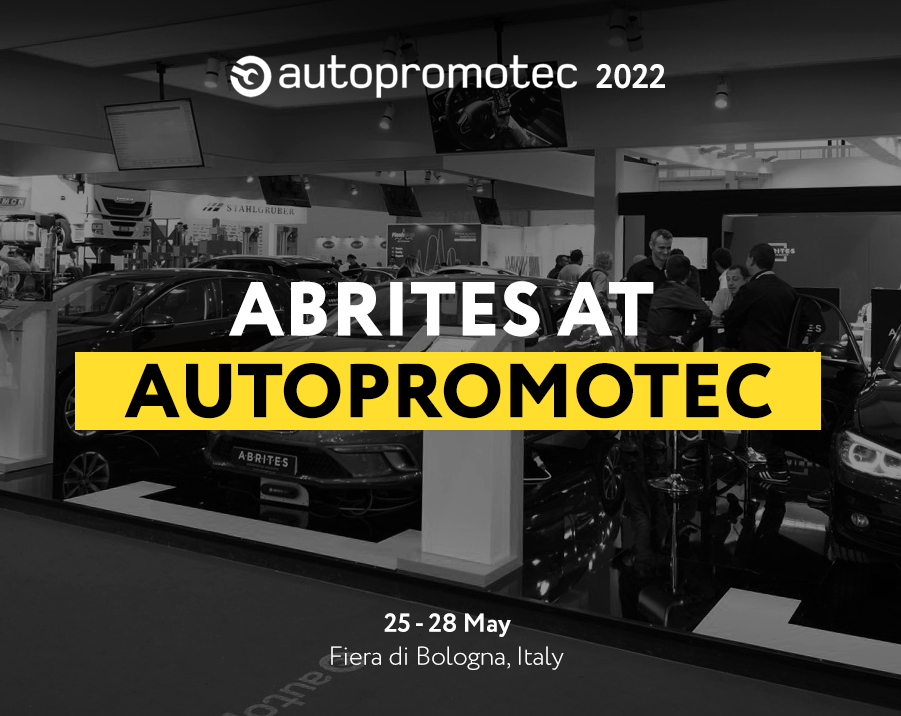 ABRITES AT AUTOPROMOTEC 2022 IN BOLOGNA
We are already in preparation for the biggest event this month, the Autopromotec expo in Bologna, Italy. This year's 29th edition of the biennial event will be held in Bologna Fiere exhibition centre, as usual. Abrites will join hundreds of automotive and aftermarket companies from 25 until 28 May at the impressive facility. You will find us in Hall 30, Stand E38 at the expo, see the map HERE.
During the four days of the exhibition, we will present our latest products and new projects. We will be demonstrating diagnostic, key learning, module adaptation and proxi alignment procedures on 2018+ Toyota and FCA vehicles. We will also be demonstrating our first forays in the truck diagnostic world by showcasing our upcoming key programming and module adapatation procedures on a Mercedes Actros!
Not only that, but we will also be showing our latest projects - MODI and CARMON which are being developed by our growing team of professionals.
MODI is a next-generation handheld solution for mobile diagnostics dedicated to the automotive enthusiasts. The Bluetooth-enabled device works with a designated app available for Android and iOS. MODI not only offers full diagnostics, but also enables users to perform various coding procedures, such as folding electric mirrors when locking/unlocking the vehicle, activating sports display, disabling unwanted sounds and notifications. These, and hundreds more!
CARMON, on the other hand, is aimed at professionals in fleet management. Our designated CARMON team has developed an online-based system for vehicle fleet management, allowing remote diagnostics, monitoring, issue prevention, safety and strict control. Our solution is designed to reduce cost and downtime, at the same time providing real-time analytical information, helping fleet managers to optimise resources.
We can't wait to see you and share with you our journey to achieving the impossible!
Save the dates – 25-28 May, Bologna Fiere, Italy, be there!

Register and request a pass prior to the event HERE.