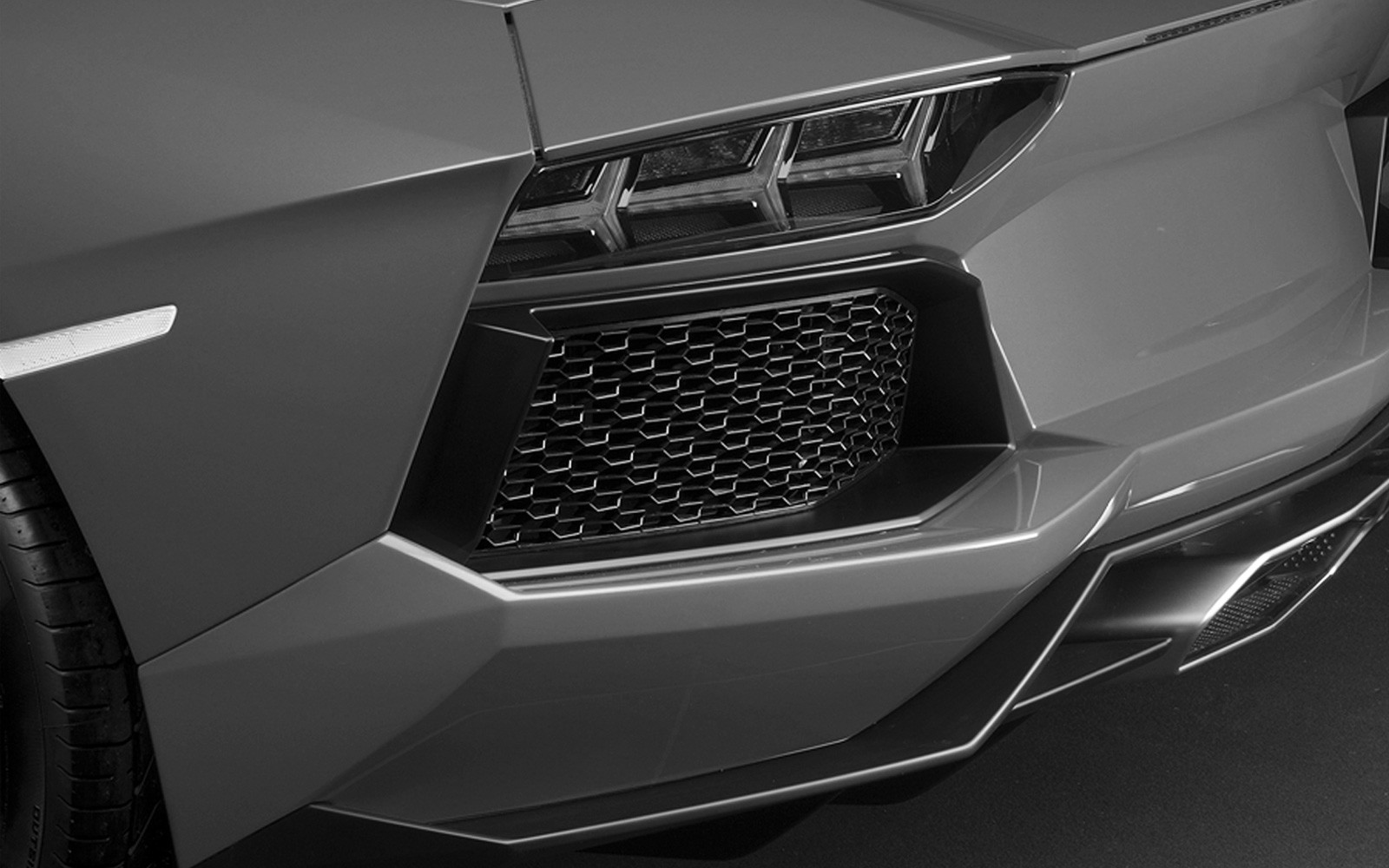 THE SECRETS OF LOCKED AND UNLOCKED BCM2 MODULES
We recently released the VN020 special function license. It is used to unlock BCM2s, produced after 2013 in order to perform key programming. People started asking questions and I soon realized – there is a lot of confusion surrounding the BCM2 Immobilizer. It is time to fix that, let's go!
Spoiler alert: This is going to get geeky.
I. History and general overview:
The BCM2 debuted in 2008 in the fourth generation of the Audi A4. BCM2 is the first immobilizer of the IMMO V generation and is one of the most widely spread immobilizer systems, used without major modifications up to 2016. The reason why we talk about locked and unlocked BCM2 is that around 2013 there was a major change in the BCM2 where they all became locked from factory and all keys lost was no longer possible. Not until a few weeks ago. We had a major breakthrough and we now have all the know how to tell you all about this system.

The vehicles equipped with BCM2 are the following:

- Audi A4/ S4/ RS4/ A4 Allroad B8/ 8K
- Audi A5/ S5/ RS5 8T/ 8F
- Audi Q5/ SQ5 8R *Porsche Macan 95B is similar but very different, we will talk about it in a future post about Porsche, now is not the time.
- Audi A6/ S6/ RS6/ A6 Allroad C7 4G
- Audi A7/ S7/ RS7 4G8
- Audi A8/ S8 D4 4H
- Volkswagen Touareg 7P
- Lamborghini AVENTADOR
- Lamborghini Veneno
- Lamborghini Centenario
- Lamborghini Sián FKP 37
- Lamborghini Essenza SCV12
- Lamborghini Countach LPI 800-4
- Lamborghini Huracán
- Audi R8 (Type 4S ONLY)
- Italdesign Zerouno
- Ares Design Project1
* We need to clarify that when we talk about the types of BCM2s the V12 Lamborghini models are similar to A4 and the V10 ones are similar to A6/ A7/ A8 because they were released later on.
BCM2 cars as most IMMO V cars split their component security (CS) between different modules. Here we have the CS in the BCM (IMMO), Keys, Transmission Control Unit, Engine Control Unit (there may sometimes be two ECUs – W12 Audi A8, some 8 cylinder cars too, and ELV (ESL). It is important to know that after 2012 these cars are not equipped with ESL.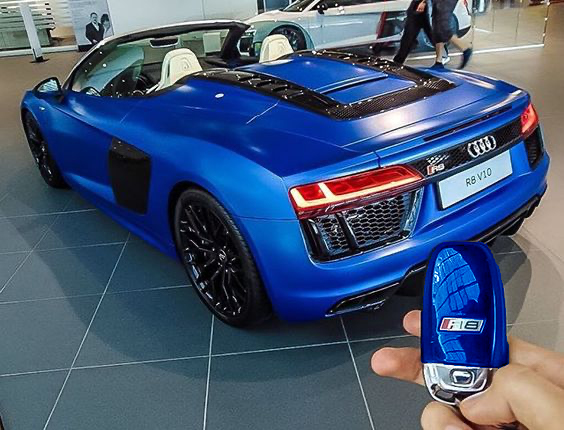 The Instrument Clusters of these vehicles do not participate in the immobilization meaning that the cars can essentially drive without a cluster. In BCM2 keys hold the mileage of the vehicle and this can be read with PROTAG or any other tool which reads keys. In general cluster calibration and exchange including the values in the key is not too difficult so please ask if you are interested. Our topics today are slightly different.
II. Abilities of the Abrites Diagnostic for VAG Online and Offline for BCM2.
Now that we saw how versatile the BCM2 is – from your uncle's family saloon and your friend's mom's SUV to one of a kind hyper cars all rely on on the BCM2 for immobilizing.
All this is great information but what does that mean? What am I supposed to do with it?
Well, let me tell you.
1. Key programming.
- Abrites diagnostics for VAG offline is able to program ALL KEYS LOST and adding keys to unlocked BCM2s. For Locked BCM2s you can add a key also but you will need the working key.
- Abrites Diagnostics for VAG online is able to unlock the locked type of BCM2 and program a key directly.
Both the online and offline are able to save IMMO files and allow you to program keys by this IMMO file (BCM dump).
The infamous 0711 version which was never supported even if you had a working key is also supported.
1.a. Sometimes even in unlocked BCM2 cars the BCM dump cannot be extracted by OBD, in these cases the offline software will ask you to use ABPROG, of course there is a pinout which will show you where to connect. This is due to software updates at the dealer being performed. What happens then is nothing more than an attempt at a lock of the BCM which results in a "soft lock" which basically blocks BCM reading by OBD.
1.b. All keys lost for unlocked A6/ A7/ A8 types of cars.
In this situation you need to have the CS of all modules related to the IMMO system. This means that you need to read the ECU(s), TCU, ELV (if the car is made before 2012), the BCM itself and you need to enter them in the offline software as per the user manual. This can not be done by OBD and you need to take the car apart quite a lot, you need internal connection to the modules and it takes time and effort. There is an option to manually enter the CS values from the modules to get the values for the missing one. This is done via our manual calculation method.
For the moment the "unlock locked BCM2" is currently ONLY used for key programming, especially when all keys are lost.

2. BCM2 recovery via Abrites Diagnostics for VAG online.
The recovery option does the following:
- If the process of unlocking starts, then we have a few steps in the process. During these steps there is modification of the BCM involved. During this there are 3 or 4 steps - if the software goes through these steps uninterrupted then it will save a file under documents - Abrites diagnostics for AVDIXXXXXX - VAG where this file is called BCM2_DATE_TIME.bin.
- If the process is interrupted during these initial steps due to wiring, voltage drop and/ or any of the other standard reasons for interruptions THEN and ONLY then the file to back the BCM2 will not be saved to your computer. This means that the software for BCM unlocking is 100% fool proof only if you have the ".bin" backup file saved to the specific folder. If this does not happen then you are stuck. But I spoke to the developers and this can only be triggered by interruption of the connection or voltage drop. i.e. you will not end up with a "bricked" BCM2 unless you interrupt the process before the backup file is generated.
3. The developers explained the process of the BCM2 Unlock in details.
It starts by reprogramming the BCM but backs it up on your computer and on the server. Later, if you need to recover it combines what is saved on your pc and what we have here and restores the module back to the shape it was before the unlock began, once again, this will only be needed if the BCM2 programming is interrupted during these initial steps.
The detailed process goes like this:
- READ THE DATA -> PROGRAM THE DATA -> READ DATA AGAIN-> GENERATE THE BACKUP FILE
4. VN020 specific details.
The VN020 license allows you to unlock the locked (2013+) types of BCM2. For the moment this, all keys lost for "locked BCMs", and the recovery explained above are its main functions. There is still no adaptation of IMMO related modules involved. I will make another detailed blog about the adaptation once it is done.
There is one very specific BCM2 variant – 0711. At the moment we are the only ones who can unlock it, this variant is super common and it was an exception to all rules because it was locked in such way that you couldn't even add keys if you had a key. The 0711 is really common, it is installed in hundreds of thousands of A4/A5/Q5s and many others. This makes VN020 so special and much needed for all people involved in key programming.
III. Module replacement with BCM2 cars.
In these cars the replacement of the modules can be performed. You need to have all the component security bytes from all existing IMMO modules. If you have the luxury to read the OLD (existing BCM2 from the car) you should do it, if not the rest of the modules can be calculated in such a way so as to be adapted to a replacement (donor) BCM from another car. One more interesting fact we need to talk about is the adaptation of modules to "Locked" types of cars. Then we need ALL THE CS VALUES from the whole car and our developers can calculate the CS needed so that you can adapt the module you are replacing. This is just while the IMMO V locked adaptation under BCM2 is being developed.
IV. Misconceptions and customer questions addressed.
Q: How do I know if a BCM is locked or not?
A: You can try with the Abrites diagnostics for VAG offline, if the software tells you the BCM is locked – unlock with online, program key.
Q: I tried unlocking a BCM2 but the online said it is not supported.
A: There are two possibilities here – 1. It is in fact not supported or 2. You are trying to unlock an unlocked BCM, for the moment try using the offline software first.
Q: Is the software foolproof?
A: It is not, as I explained above there is a very small window where you can damage your BCM but you really have to try hard. Nothing is foolproof in automotive diagnostics, but if you apply a bit of attention you will get close.
Q: What keys should I use?
A: We have a ton of options – keyless, non keyless for all remote frequencies. TA44, TA46, TA47, TA48, TA49, TA50… Whatever you need, all produced by us with guaranteed origin and quality of every single bit inside.
While on the subject of keys – keys contain mileage, if you are modifying the mileage (i.e. cluster exchange) you have to modify the mileage in the key -you can either choose the lazy way and move the mileage forward to 1000000km or you can renew the keys (or buy new keys from us) and reprogram them after you have set the desired value. Whatever the case may be we are ready to help. When you reset the keys to "0" you need to drive the car around 50km to get the new values into them. This is for each key.
Another thing you MUST know is that VAG can block secondary modules like A/C, MMI, etc. But they can also block IMMO modules by the FAZIT number if they have come from a car which has been listed in their database so use a VIN reader to check your donor vehicle before you start to avoid uncomfortable conversations with customers and authorities.
V. The future.
I spoke about the fact that we will soon offer MLB support soon, these are the immediate steps our development team is taking now.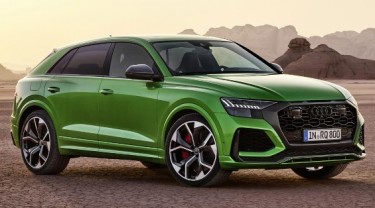 From there on, we have to talk about one more thing here, the BIG set of elephants in the middle of the room, namely the BCM2 for MLB (Modularer Längsbaukasten). MLB seems very similar on the surface, it has a BCM and all, the CS is split in a similar way but the underpinnings of it are quite different. This will be the next big focus for our VAG team and we will have it done as a major milestone. Just think about it – it is everything now, everything that is not MQB is MLB – the A4, A6, Q7, Cayenne, URUS, Bentayga, every single VAG which is larger than a Golf. This will be a major breakthrough and I am very much looking forward to telling you all about it. Oh, yes…
WATCH THE VIDEO HERE: