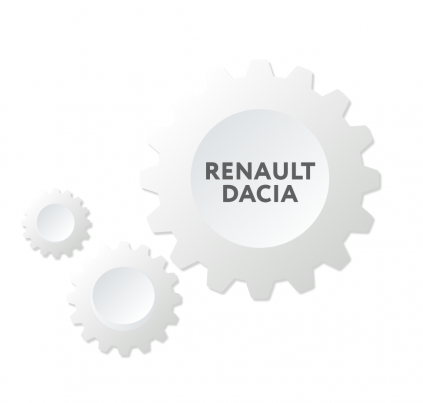 RR016 - Instrument Cluster Module Recalibration
RR016 - Instrument Cluster Module Recalibration
This special function supports various Renault/Dacia/Samsung and the cross platform Nissan vehicles, equipped with Johnson Control (Visteon) or VDO (Continental) dashboards, with ATE ABS/ESC. Using the RR016 you can do the following:
Cluster calibration
Reading and updating internal control module configuration memory by diagnostics
Mileage calibration in BOTH the instrument cluster and ABS/ESC WITHOUT REFLASHING
NO re-flashing is required, the procedure will take only a few minutes, making it QUICKER AND SAFER for the user.

Supported models:
Renault Clio II
Renault Clio III (24C04)
Renault Clio IV/Renault CAPTUR
Renault Espace V
Renault Fluence
Renault Kadjar
Renault Kangoo
Renault Kangoo/Renault Megane H 908 Jaeger cluster
Renault Kangoo II/Traffic II P3
Renault Laguna III
Renault Master III
Renault Megane II (93C56)
Renault Megane II (24C06/93C66)
Renault Megane III
Renault Megane IV
Renault Scenic II
Renault Scenic/Renault Modus version 1 and 2
Renault Scenic IV
Renault Talisman
Renault Twingo III
Dacia Logan II/Sandero II/Duster II
Dacia Dokker/Lodgy

N.B. Please note that you will require an AVDI interface with an active AMS in order to use this special function.
Confirm your action
Are you sure you want to perform this action?