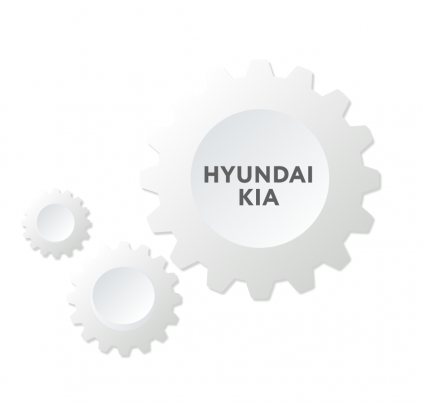 HK007 - Instrument Cluster, Engine Control Data Manager
The HK007 allows you to perform cluster calibration, reading and updating the internal configuration data of the instrument clusters of the Hyundai /KIA vehicles up to 2012-2013 by OBDII (diagnostic port). It also allows the calibration of EDC15 ECUs, as well as reading the internal configuration for them by OBD.
Cluster calibration and Read/update ConfData of instrument cluster for the following models by OBDII:
KIA Ceed 2011-2013
KIA Optima 2010-2013
KIA Magentis 2010-2013
KIA Rio 2011-2013
KIA Soul 2011-2013
KIA Sportage 2011-2013
KIA Sorento 2011-2013
Hyundai Elantra 2011-2013
Hyundai I20 2011-2013
Hyundai Solaris 2011-2013
SaangYong Korando 2011-2013
- Calibration by OBD in Engine Control Units EDC15
- Read/update ConfData and Flash of EDC15 Engine Control Units (which is also the Immobilizer control unit).
N.B. Please note that you will require an AVDI interface with an active AMS in order to use this special function. Absolutely no tokens required.
Related Products
Confirm your action
Are you sure you want to perform this action?