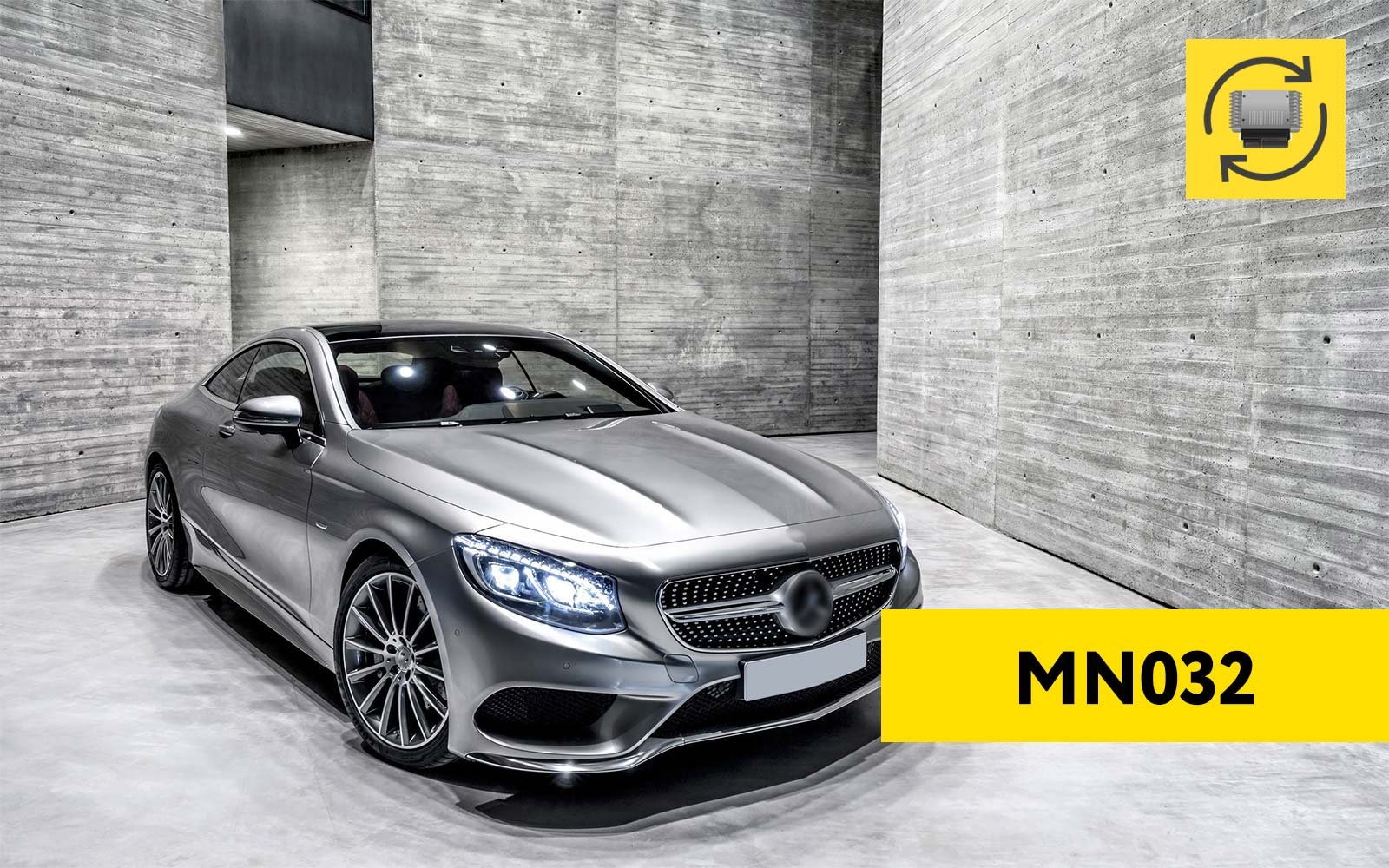 DAS Manager for FBS3/FBS4 vehicles
Further to the success of our DAS Manager special function (MN026), we are extremely happy to present its long-awaited successor - MN032 DAS Manager for FBS3/FBS4 Mercedes-Benz cars. The current functionality related to the FBS3 systems includes key programming and module exchange (using both new and second-hand modules) - renewal, personalisation and activation of Electronic Ignition Switch (EIS/EZS), Infra-Red Key, Transmission Control Unit (VGS-NAG2, VGS-NAG3, VGS2-NAG4, VGS-FCVT, VGS-FDCT), Intelligent Servo Module (ISM, DSM), Electronic Steering Lock (ESL/ELV all types!), ESM (for Mercedes-Benz W220).
The new update to this function (MN032) includes a completely redesigned functionality for FBS4 Engine Control Units which will allow the personalisation of an already used module (online connection to Xentry will not be required if the old module is available). The following functionality will be available from the next update:
- Reset of FBS4 Engine control units to virgin state

- Read the personalization data from a FBS4 ECU and saving it to a file for future use

- Program personalization data from a previously saved file to a FBS4 ECU

- FBS4 ECU Activation
Currently supported ECUs (produced until MY2020):
- CR40 (EDC17C43)

- CR41 (EDC17C66)

- CR42 (EDC17CP46)

- CR43 (EDC17CP60)

- CR6 (EDC17CP10)

- CR60 (EDC17CP46)

- CR61 (EDC17CP57)

- MED40 (MED17.7.1 and MED17.7.2)

- MED177 (MED17.7.3, MED17.7.5, MED17.7.8)

- CRD3

- CRD3H

- CRD3S2
VGS-NAG2 FBS4 Transmission control units are also supported for renewal.
The price of special function MN032 will be 2 600 EUR and there will be a free update for all customers who currently own MN026 and MN027 as well as active AMS. There are also updates available from special function MN026 and MN027.
The new function will be available from Tuesday (20 December 2022).
We are also planning on adding the possibility of reading the personalisation data from the DSM and TCU units so that you don't have to use a saved file from the previously used ECU. Bosch MD1 ECU support will also be added in the beginning of 2023.