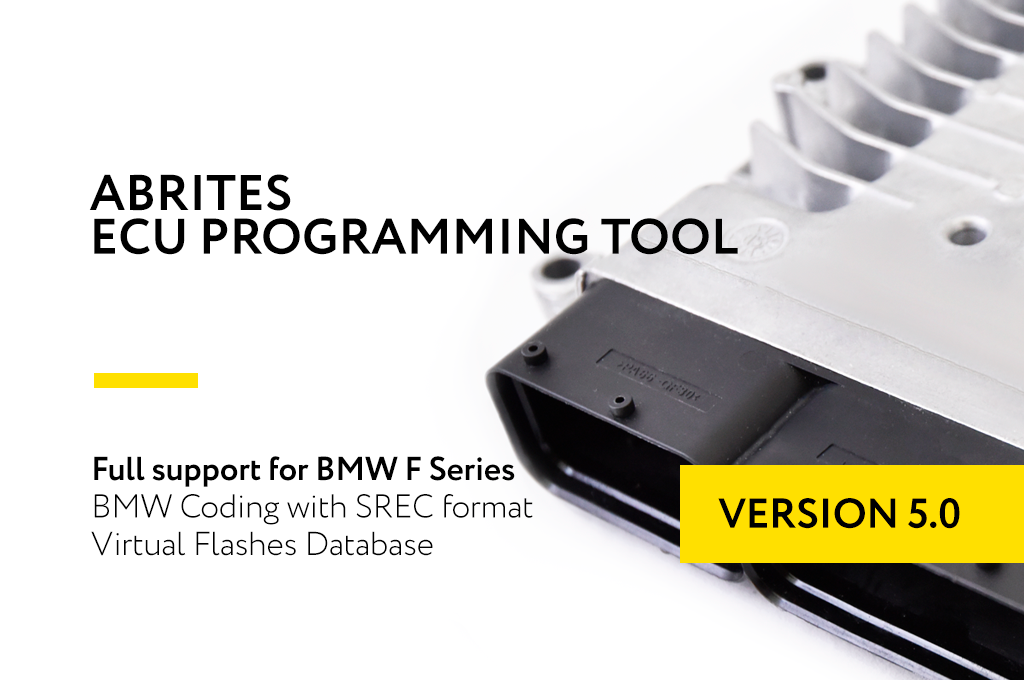 ABRITES ECU PROGRAMMING TOOL VERSION 5.0
The latest version of the Abrites ECU Programming Tool brings unprecedented full support for the BMW/MINI F Series. Version 5.0 adds support for the following ECU models:
Bosch EDC17C50
Bosch EDC17C56
Bosch MEVD17.2.3 TC1793
Bosch MEVD17.2.5, Bosch MEVD17.2.7, Bosch MEVD17.2.9, Bosch MEVD17.2.G, Bosch MEVD17.2.H TC1797

Along with this comprehensive update, we have also enabled BMW coding in SREC data format. This format is compatible with E-Sys, and allows recovery of coding after flashing. The standard ECU Programming Tool features are now also available for BMW with version 5.0. For example, Boot, Maps, Program, DFLASH reading and writing, PFLASH reading.
And finally, version 5.0 of the ECU Programming Tool offers a vast database with virtual flashes for BMW that you can access whenever you need.