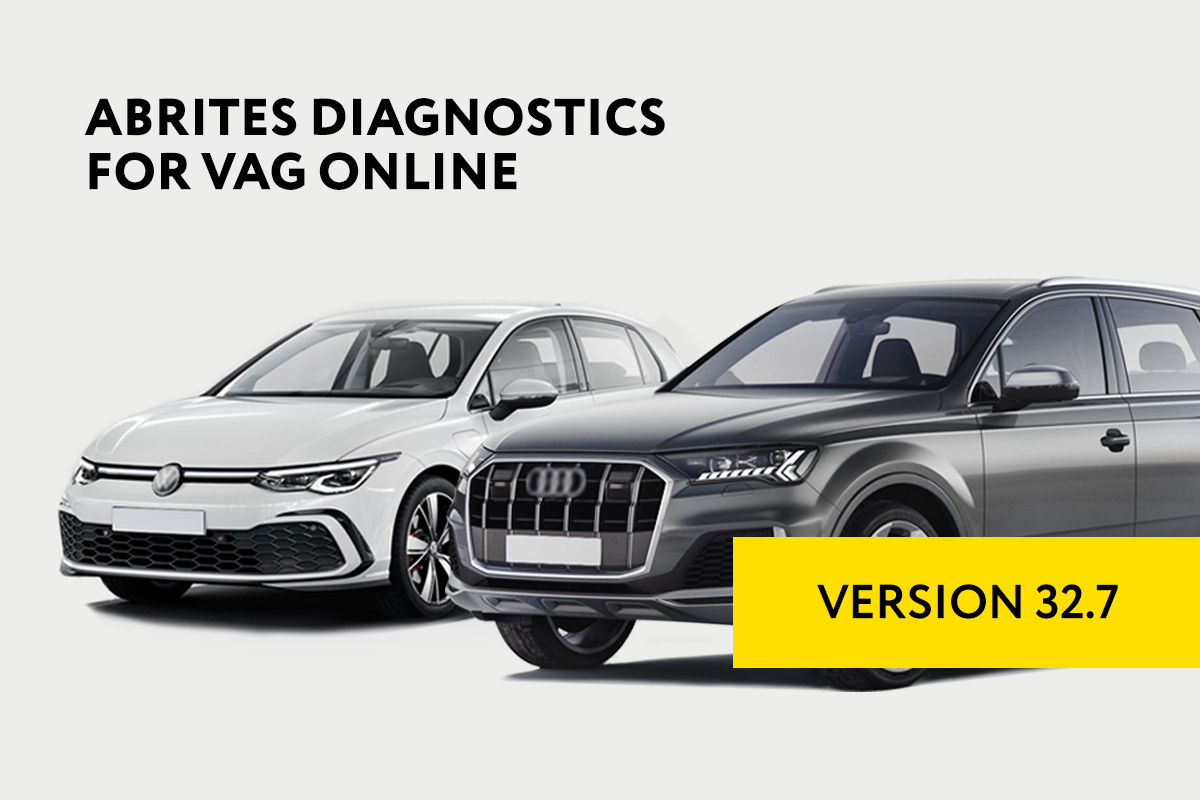 ABRITES DIAGNOSTICS FOR VAG ONLINE SOFTWARE VERSION 32.7
Team ABRITES has worked hard to give you the latest update of our VAG online software.
In the latest update of Abrites VAG online software, we have made improvements in several aspects of the software. Support for ISO14230 modules via K-Line is now available, which enables users to perform tasks involving full vehicle diagnostics, reading and erasing diagnostic trouble codes, actuators, live data, module adaptation, basic settings. We have improved scanning while working for swifter problem-solving and added a "skip" option for certain protocols. For example, you can skip TP2.0 and start scanning directly through the other available protocols.
With version 32.7 you will be able to use key programming by CS in Component Protection special function, as well as TV MMI Configuration.
Update now and let us know what you think!
For further information, please, write to info@abrites.com. If you experience any technical difficulties, please contact our dedicated Support Team at support@abrites.com.