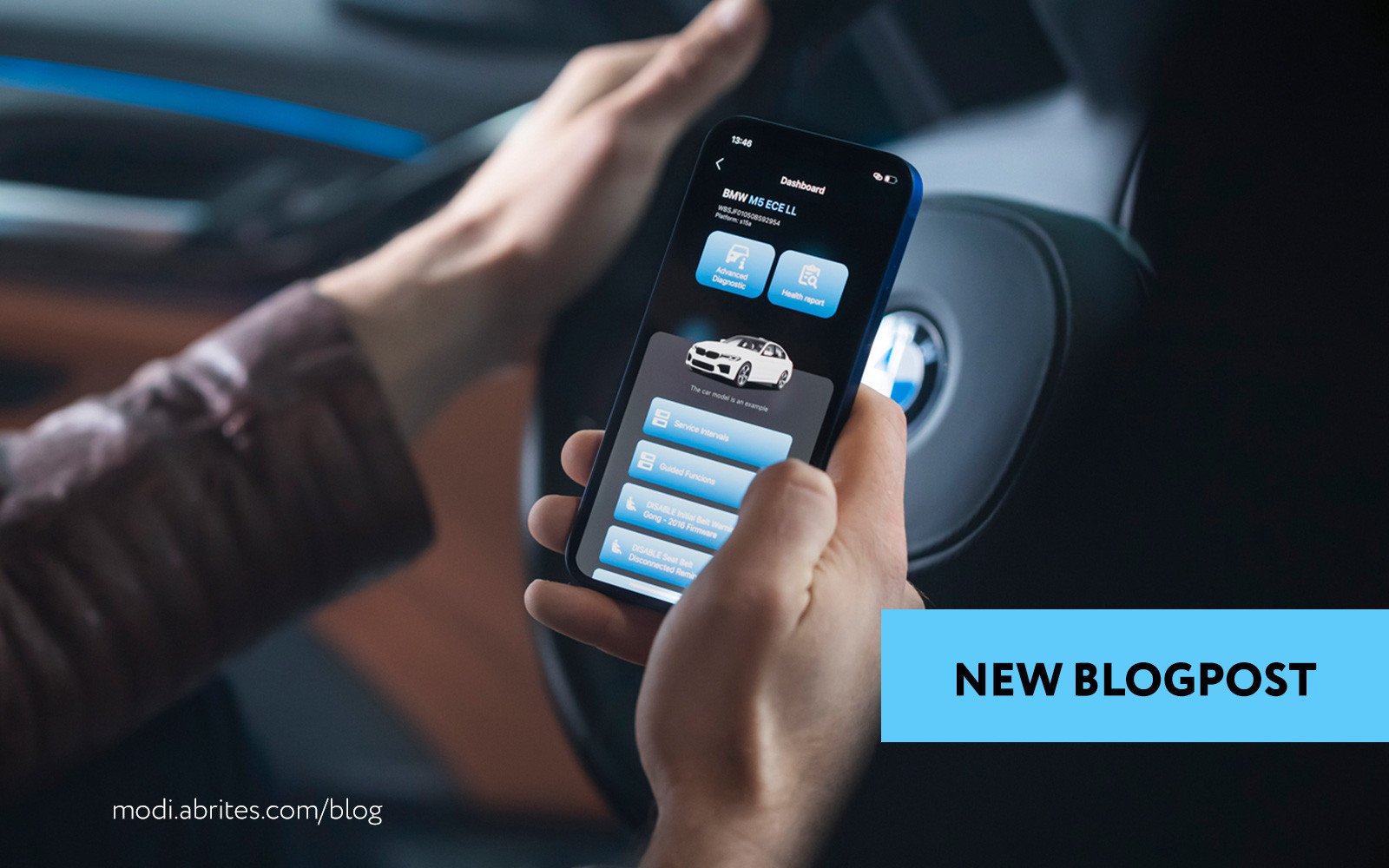 MORE THAN THE ORDINARY DIAGNOSTIC INTERFACE
MODI normally stands for Mobile Diagnostic Interface but this time, should you choose to keep reading I will tell you why I think it should be more like the title of today's blog.
You might say "This is just another marketing blog where Alek will try to shove some marketing words down my throat in hope that I buy something from the Abrites website".
To which I will reply that you, my dear reader, know me better by now…

Enough goofing around, let me tell you why I think MODI is so much better than its "competitors".

I. Hardware

Abrites is a software company, as are most of the other companies that offer a similar product. The big difference between us and anybody else is capacity. Every time we launch a new product, we can safely take our time and all the Abrites infrastructure to produce everything just right. Where others use a generic hardware OBD interface we use one designed by us and produced right here in Europe with no far eastern connection. That way we can ensure that our software works just the way we want it to, and we are absolutely certain that you will receive what you pay for when buying MODI. Also, this way we can repair your MODI here without needing to do complex shipping operations. Yes, this is more expensive for Abrites, but quality is more important.

II. Software

What you probably did not know is that MODI has its roots not in generic OBD but rather we based it on our online diagnostic platform. We reformatted the software to fit the needs of the mobile application in your MODI.
Essentially the diagnostics you are using is the same as what the professionals use, instead of just the generic OBD that our competitors use.
The benefits of that are simple – you get a more thorough and detailed status of the vehicle with a lot more in-depth display of the diagnostic trouble codes of the vehicle with detailed description of any issue we may possibly face.
Diagnostics is wonderfully detailed unlike common tools you can buy because it is specifically tailored to each brand unlike other tools. We have developed specific functions where you can monitor live value at the highest possible speed according to each car you are working on and simultaneously work on actuation of specific electro-mechanical activators. You can easily test any possible electric component of your vehicle. You can activate the cooling fan, blinkers, windows, or the stereo. But that is not all. What the Abrites MODI boasts above all other software functions is the brilliant ADVANCED CODING.

III. Advanced Coding.
There are many ways manufacturers make money. One of the very well-known methods is called the "Options list". With the options list manufacturers manage to extract from you your hard-earned cash. Options related to your phone- car interface, limitations of the way your car behaves when you lock and unlock it, specific behavior of your headlights, taillights, and thousands of other features.

One thing that is less known about the "Options list" is that most of the hardware is already installed in the lesser equipped versions of your car, but you need a tool to enable them. This is exactly where MODI comes in. Our own software and hardware solution will allow you to enable any of what the manufacturer would like for you to spend money on. The only difference is that you keep the tool and you can activate more and more, change tones, lights, windows, and everything you want to do.
Whenever someone asks me why I think they should get MODI the answer is simple – because it is MORE that the ORDINARY DIAGNOSTIC INTERFACE.
See you soon and get your MODI from here
Alek